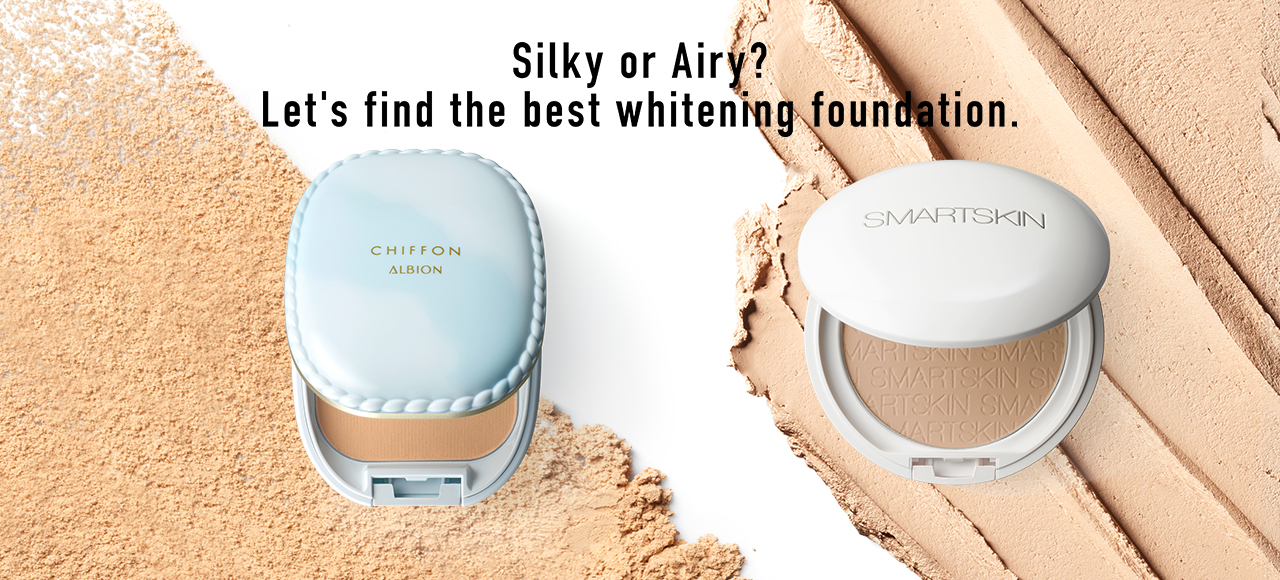 Silky or Airy?
Let's find the best whitening foundation!
New whitening foundations are available in this spring & summer.
SMARTSKIN WHITE RARE - Silky Finish
SMARTSKIN WHITE RARE has an exquisite texture, not completely solid nor creamy. That seals moisture and keep your skin radiant and smooth. Wearing this foundation, you will also feel a subtle refreshing cool sensation. That will creates a cool-looking silky finish on your skin.
SNOW WHITE CHIFFON - Airy Finish
SNOW WHITE CHIFFON features three types of powders inspired from snow powder. The foundation makes a pure and clear skin, while covering your concerns of skin.
That will create an airy finish on your skin.