What is ALBION Herbal Oil?
ALBION Herbal Oil is a multipurpose beauty oil that has received a number of cosmetics awards since debuting in 2003. Applied to the face or body, each golden drop of Herbal Oil relaxes the mind with its blissful fragrance as the goodness of jungle and dessert plants promote fully moisturized, lustrous skin.
Vitality and Versatility Inca Omega oil, a golden source of energy
Sometimes referred to as "gold from the jungle," Inca Omega oil* is a precious ingredient extracted from the seeds of the sacha inchi plant found in the Amazon rainforest. Many significant skincare benefits can be expected from Inca Omega oil, including the prevention of skin roughness.
* Plukenetia volubilis seed oil (emollient)
Benefits of Inca Omega oil
Two additional oils for unleashing even greater beauty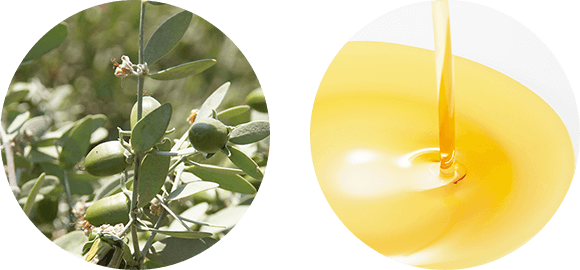 Golden jojoba oil**
** Simmondsia chinensis seed oil (emollient)
Herbal Oil contains first-press jojoba oil obtained from high-quality jojoba seeds. Sometimes referred to as "gold from the dessert," the oil has superior skin affinity and moisturizing properties, protecting the skin from dryness as a result.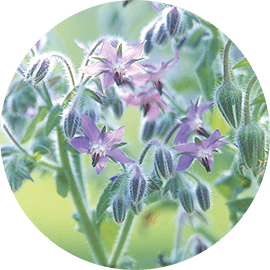 Borage oil***
*** Borago officinalis seed oil (emollient)
Herbal Oil contains cold-pressed oil obtained from the seeds of borage, a plant in the Boraginaceae family. Traditionally used in the West for culinary and medicinal purposes, the plant oil is known for its skin conditioning benefits.
Herbal Oil gives a "polish"
to your whole body
Herbal Oil is multipurpose, meaning you can use two or three drops for daily care, or a generous one teaspoonful for special care, adjusting the amount to your preferred finish or purpose. The light, smooth oil is suitable for use on the body and also hair. No matter where it is used, the oil spreads smoothly, is absorbed effortlessly, and delivers moisturizing benefits along with a relaxing fragrance.
Ways of using Herbal Oil by situation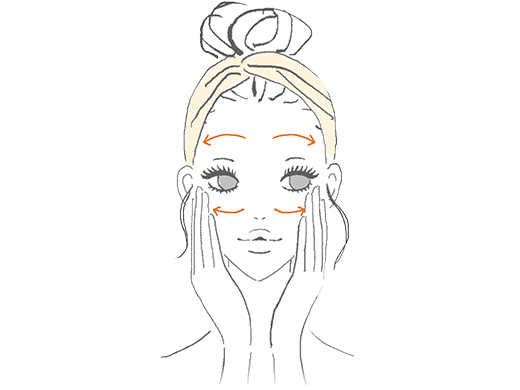 Daily care

Apply before toner/lotion. Take 2 or 3 drops of Herbal Oil and spread over the face with both palms, working outward from the center of the face.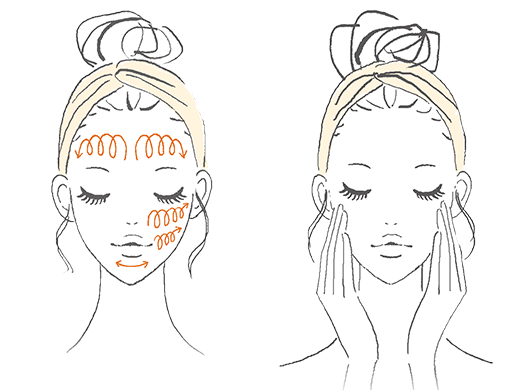 Special care

Apply 1 teaspoonful of Herbal Oil to the face and massage gently for about 3 minutes until the oil is absorbed, working outward from the center of the face.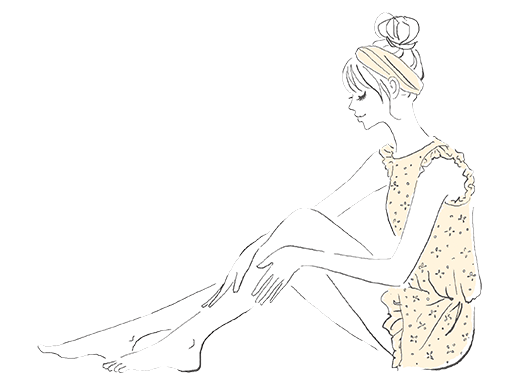 Body care

Massage gently over the whole body after taking a bath. Also recommended for elbows, knees, ankles and other spots with rough or tough skin.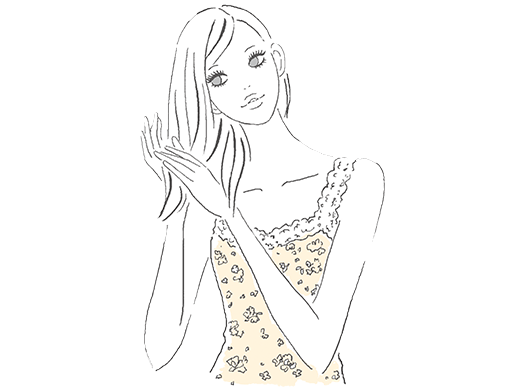 Hair care

Take a small amount on the palm and apply to dry or damaged strands, starting from the tip and working toward the root.