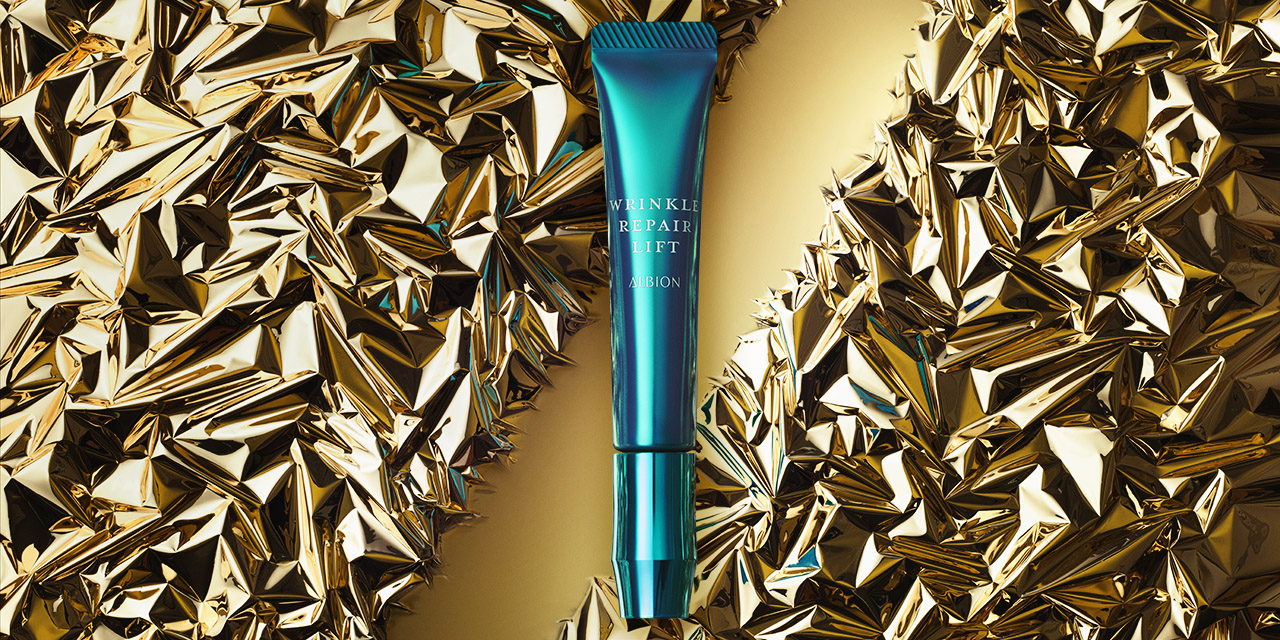 Improve wrinkles with a fast-acting approach.
Tangible benefits for all wrinkles.
Product Information
ALBION WRINKLE REPAIR LIFT
(Quasi-drug anti-wrinkle cream)

Quicker, deeper wrinkle improvement action
Features unique treatment mechanism "Power Synergy V," which works to optimize the effects of active ingredient Niacinamide for powerfully improved anti-wrinkle benefits, delivering fast, sure improvement to all types of wrinkles.   

Close-fitting, rich product base
Viscous product consistency contributes to close fit over the skin, smoothing out wrinkles and delivering active ingredients to the deeper layers of the skin.

Promotes plump and springy firmness
Delivers noticeably firmer skin that is fully hydrated and lifted from within.
How to use
Use morning and eveningas the last step in your skincare routine. Apply with your fingers to areasaround the eyes, mouth, forehead, between the brows, and other areas wherewrinkles are a concern.

For best results
Lightly apply the angled tip of the tube to the skin, and apply the cream as if gently lifting each wrinkle. Lightly spread and press with your fingertips to encourage absorption.