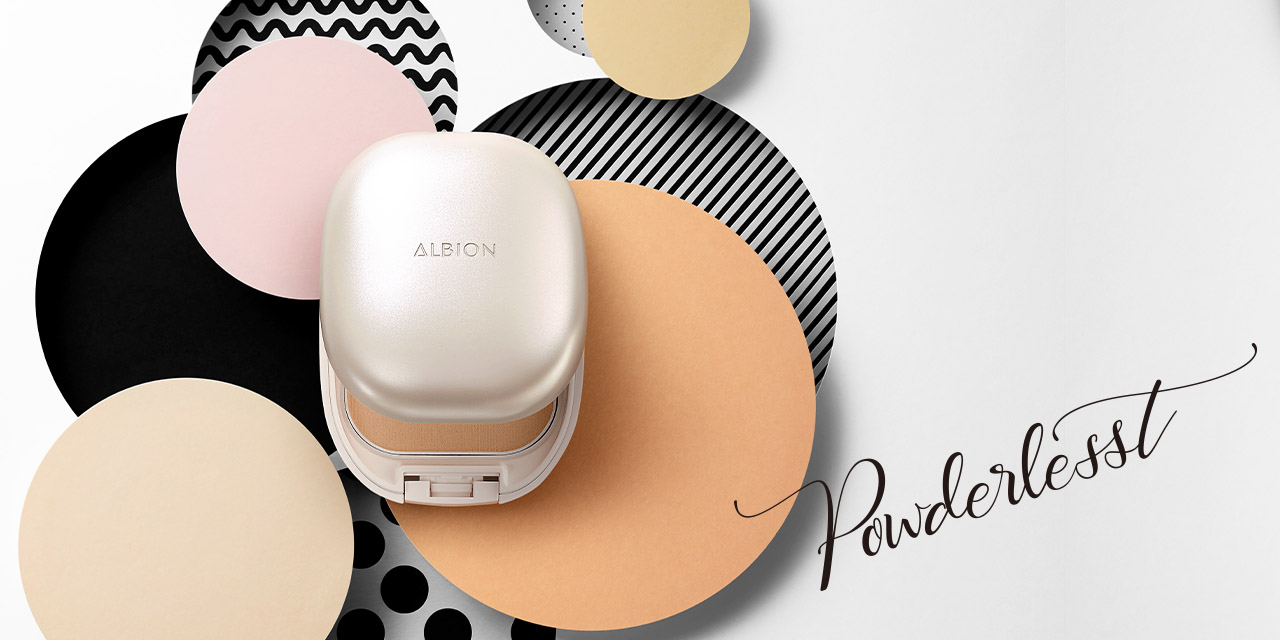 Five zeros at a stroke
Banish powderiness, pores, dullness, heaviness, and sweat for a silky-cool, luminous complexion.

New
ALBION WHITE POWDERLESST
(Foundation)
10g SPF25 PA++
How to use
Apply over skin conditioned with a makeup primer. Using the dedicated sponge, apply and spread the foundation evenly over the entire face, starting from the cheeks.
Five benefits of WHITE POWDERLESST
"Melting Powder W", the secret behind the five zeros

"Pressure-Melt" production method unique to ALBION applies pressure to impregnate powder particles with viscous moisturizing ingredients, which cannot be achieved using conventional methods.
This "Melting Powder W" blends seamlessly with the skin for a radiant and fine-textured complexion.