DAILY CARE
EXPANSION CREAM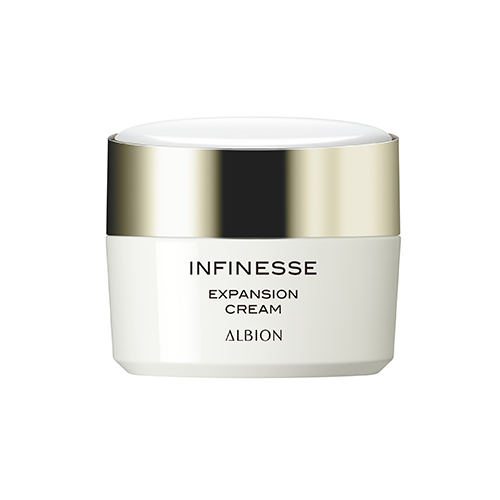 A cream moisturiser that powerfully boosts the skin's moisture and elasticity for greater firmness, leaving the skin free of fine lines and wrinkles.
1. This cream restores skin to a state of having solid dermal constituents by powerfully proliferating fibroblasts and rapidly promoting the formation of dermal tissue.
It instantly achieves springy, firm skin free of wrinkles and sagging.
2. Replenishes the skin with rich hydration and quickly delivers springy elasticity and satisfying firmness.
3. The rich, concentrated, thick base delectably permeates and becomes one with the skin. After use, skin will be totally elastic and firm from within, a condition that will last into the next morning.
How to use

Use after lotion. Take about 0.3 g with the attached spatula and distribute across the forehead, cheeks, nose and chin before working into the entire face.