DAILY CARE
WHITE SURGE SOLUTION W
NEW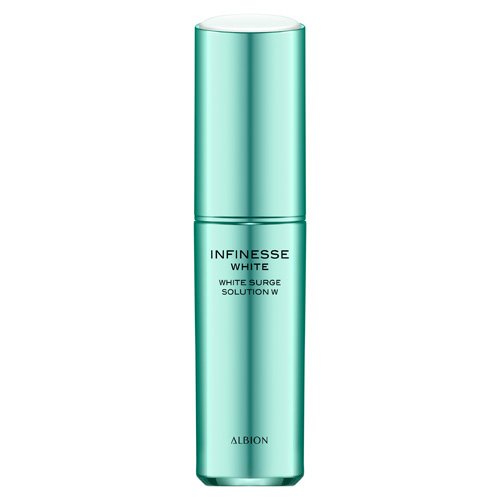 An anti-wrinkle and brightening serum designed to thoroughly eliminate stubborn dark spots deep under the skin for instantly noticeable toning and firming benefits as well as the promotion of vibrant brightness radiating from the skin's own depths.
1. Powerfully prevents and eliminates the causes of stubborn dark spots and tonal unevenness to
promote vibrant brightness.
2. Promotes vibrant bright skin by powerfully preventing the appearance of dark spots caused by disrupted female sex hormone secretion.
3. Approaches both the dermis and the stratum corneum for instant, powerful lift.
4. Dewy and rich formula penetrates the skin with melting ease accompanied by a feeling of bracing lift. Instantly noticeable benefits are vibrant brightness from deep inside the skin and a sense of full and powerfully elastic firmness.
How to use

Use after essence. Take two or three pumps on the palm and work into the entire face.