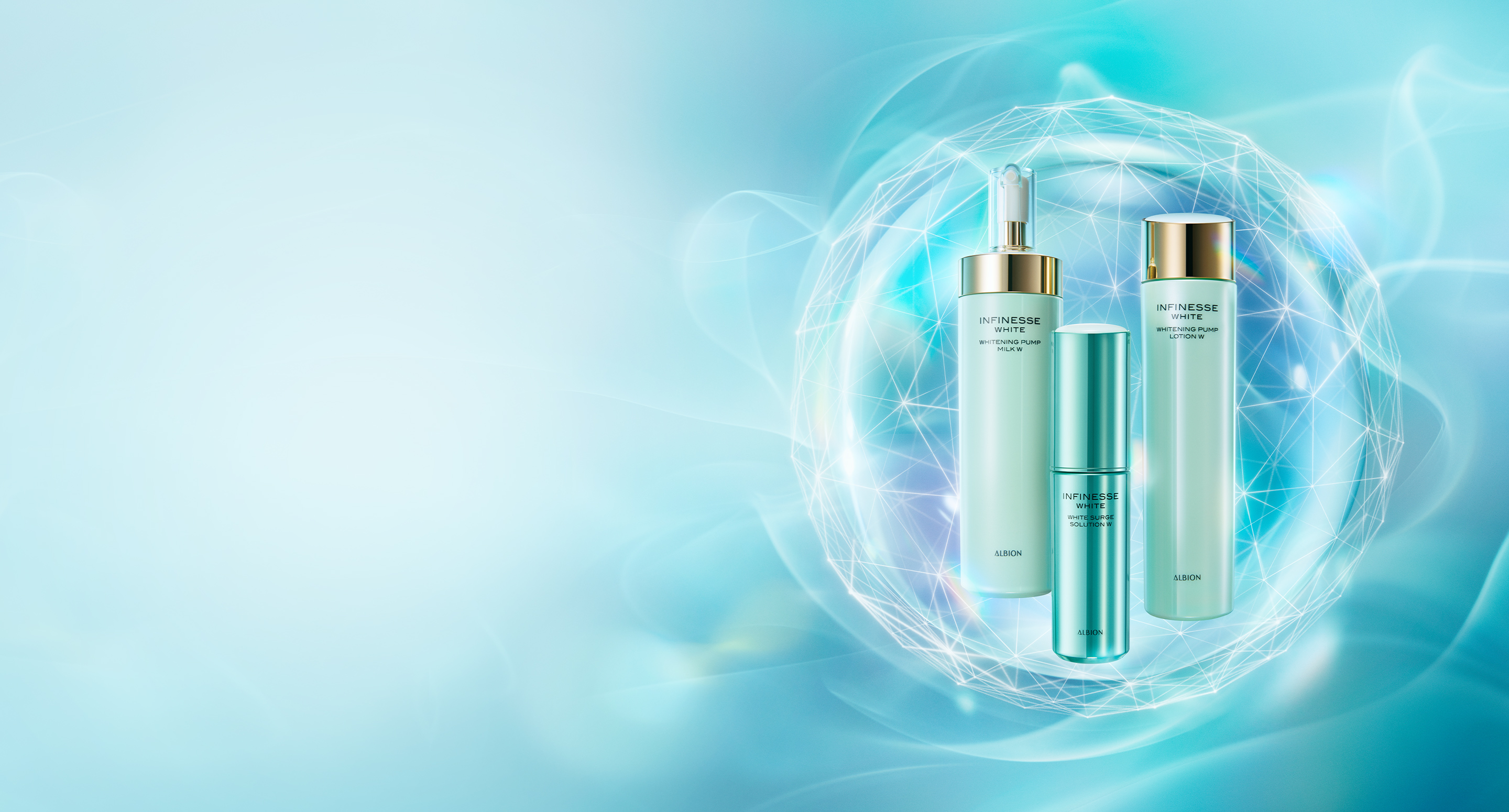 360-Degree Approach for Beautiful Skin
Brings brightness, vitality, and firmness to your future.
3
key features of
INFINESSE WHITE
3
key features of
INFINESSE WHITE
Brightening care for clear skin
Dual effect to control melanin production and brighten the overall complexion for clear skin.
360-degree tightening care
for a brighter look on bouncy skin
Multifaceted approach aimed at distinctively sharp beauty.
Plump firmness for a tight expression brimming with vitality.
Cosmetic science-inspired treatment
Inspired by cosmetic science technology, each item performs its specific functions to activate the INFINESSE system.
For tightened and clear skin.
PRODUCTS
Three items featuring new treatment effects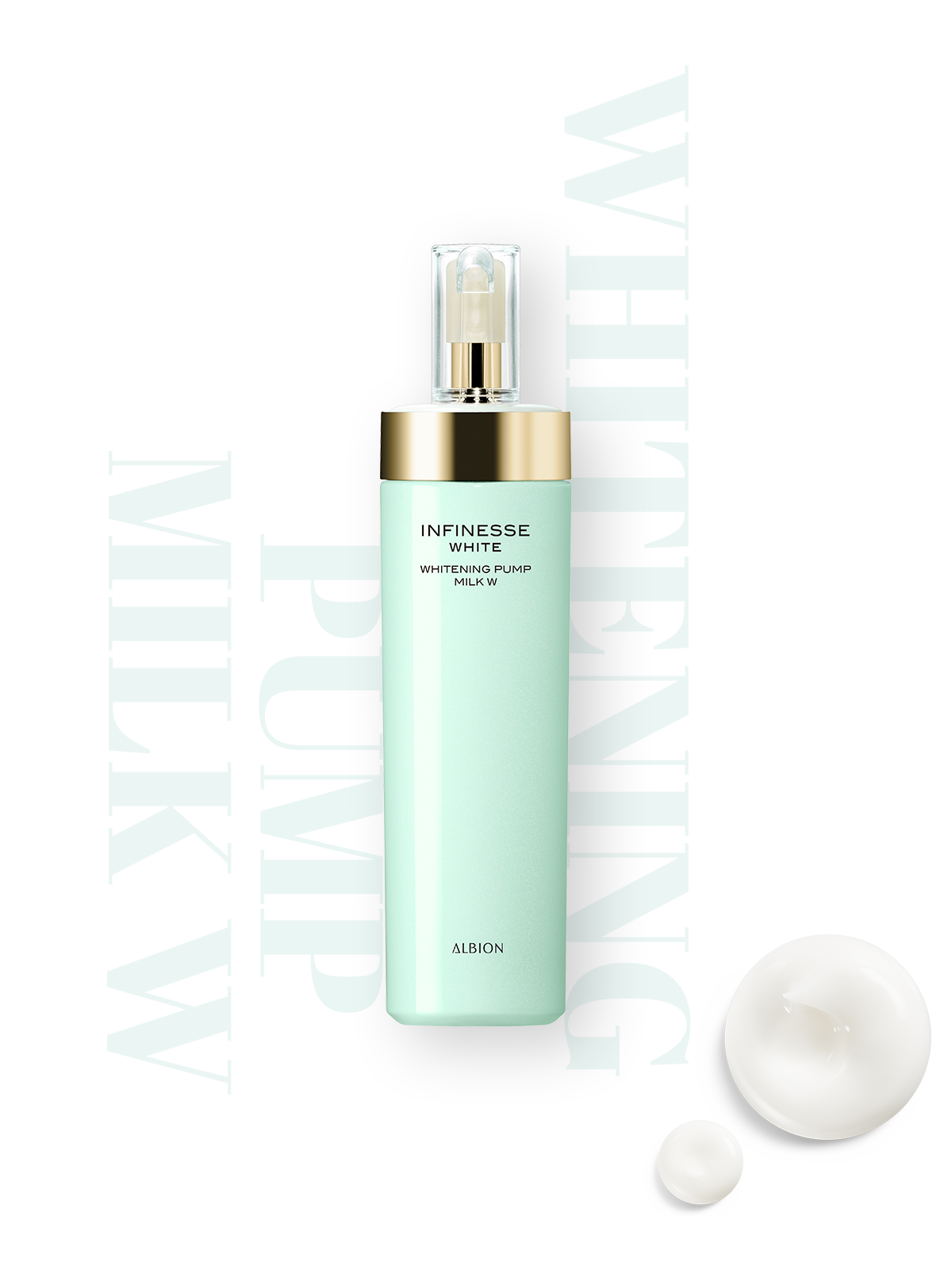 WHITENING PUMP MILK W
200g
Soothingly rich formula spreads fluidly with melting ease to permeate* the skin. Lead to clear skin with bouncy firmness.
*to the skin's stratum corneum
How to apply
After washing the face, take three pumps amount on a cotton pad, distribute across the forehead, cheeks, nose and chin, and apply over the entire face.
How to apply Balancing Milk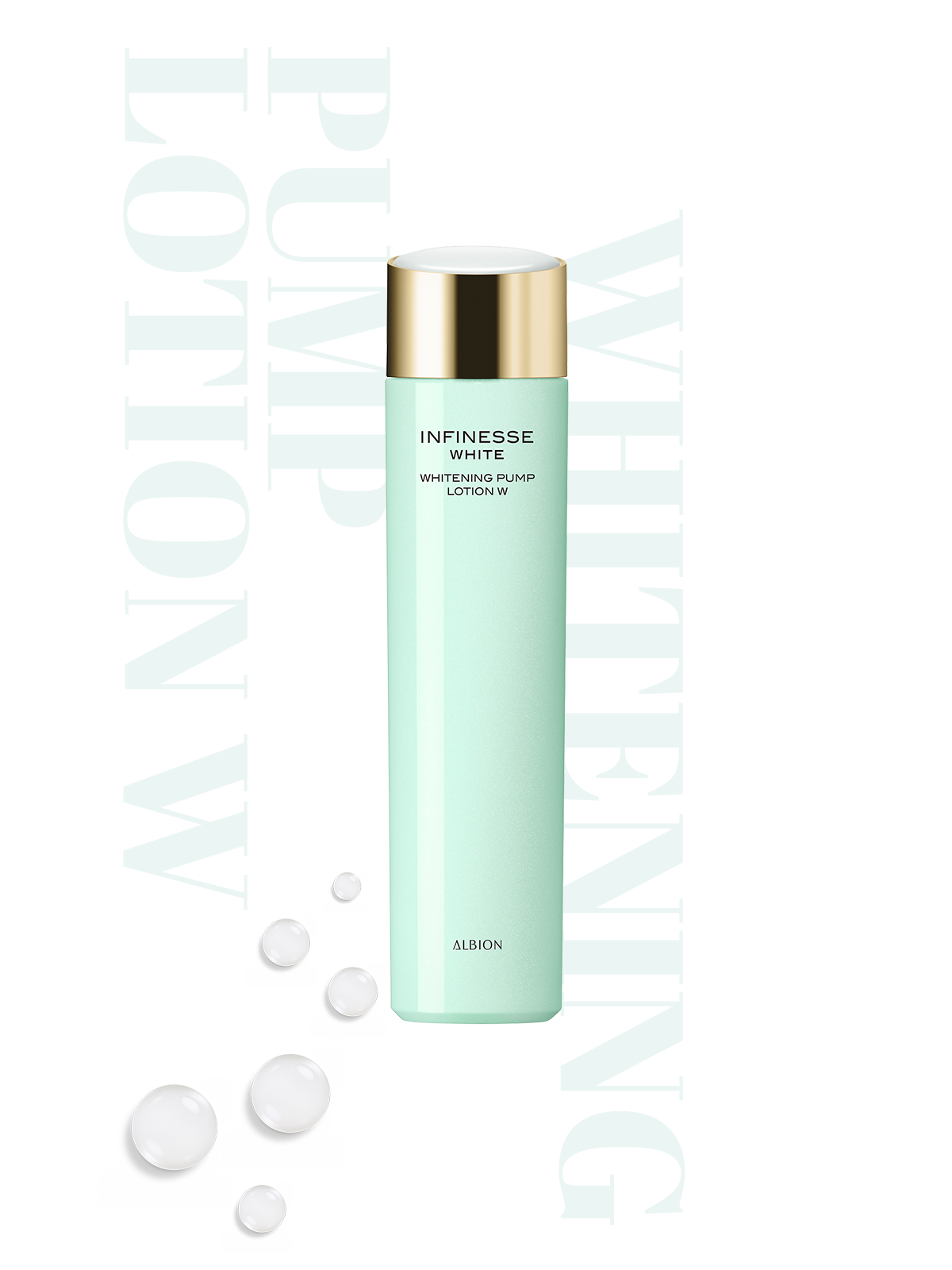 WHITENING PUMP LOTION W
200ml
Hydrates every corner of the skin* for firmness and evenness
*to the skin's stratum corneum
How to apply
Shake well before each use to mix the bi-phase formula.
Use after balancing milk. Take about one teaspoonful (about 3ml) on a cotton pad and pat onto the entire face.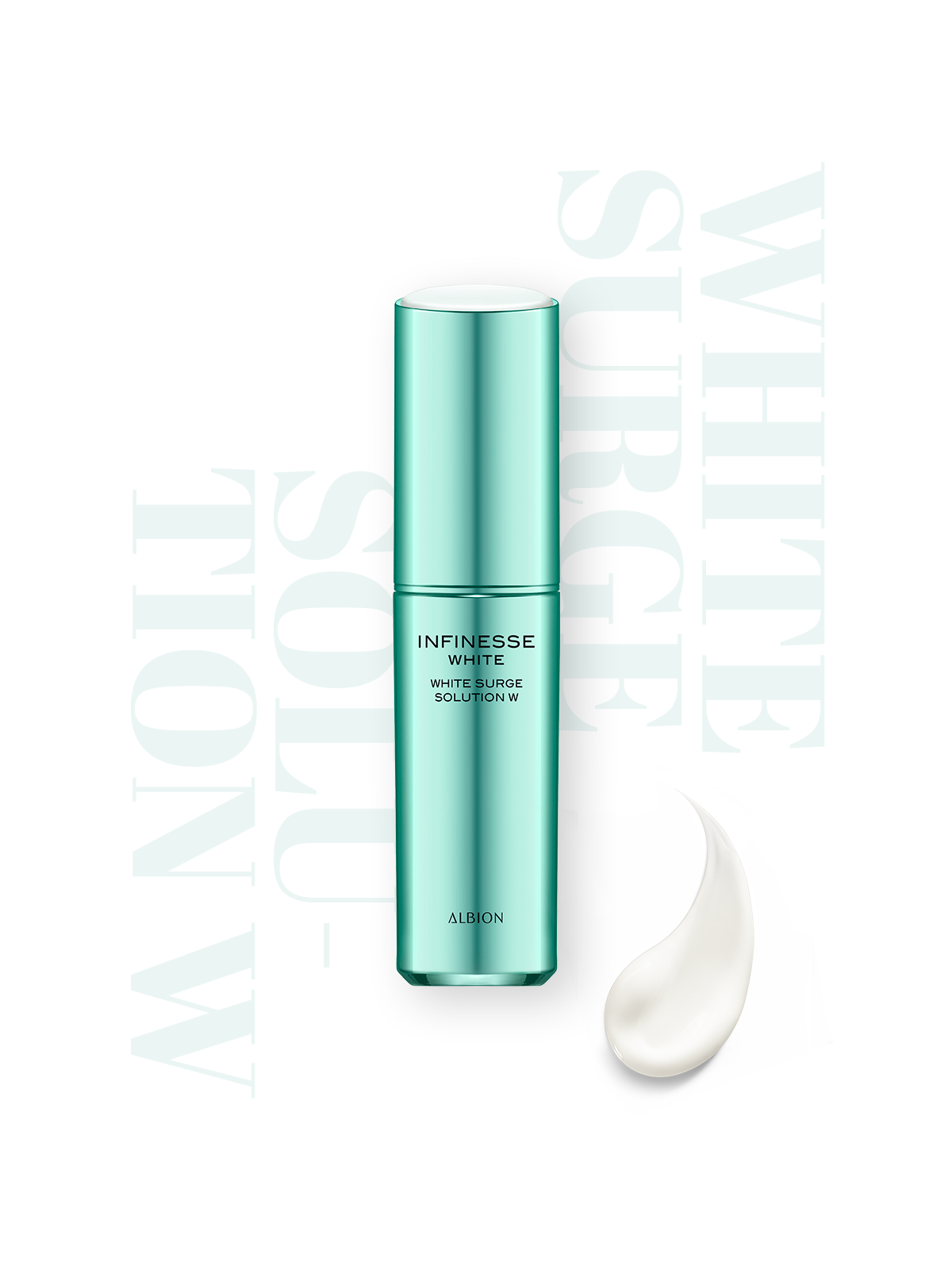 WHITE SURGE SOLUTION W
40ml
Spot prevention for clear skin with bouncy plump firmness
How to apply
Use after essence. Take two or three pumps on the palm and work into the entire face.
Tips
Apply over the face and massage from the center of the face outward and upward to achieve tight, firm skin.