Debut of the new revolutionary
luxury line—EMBEAGE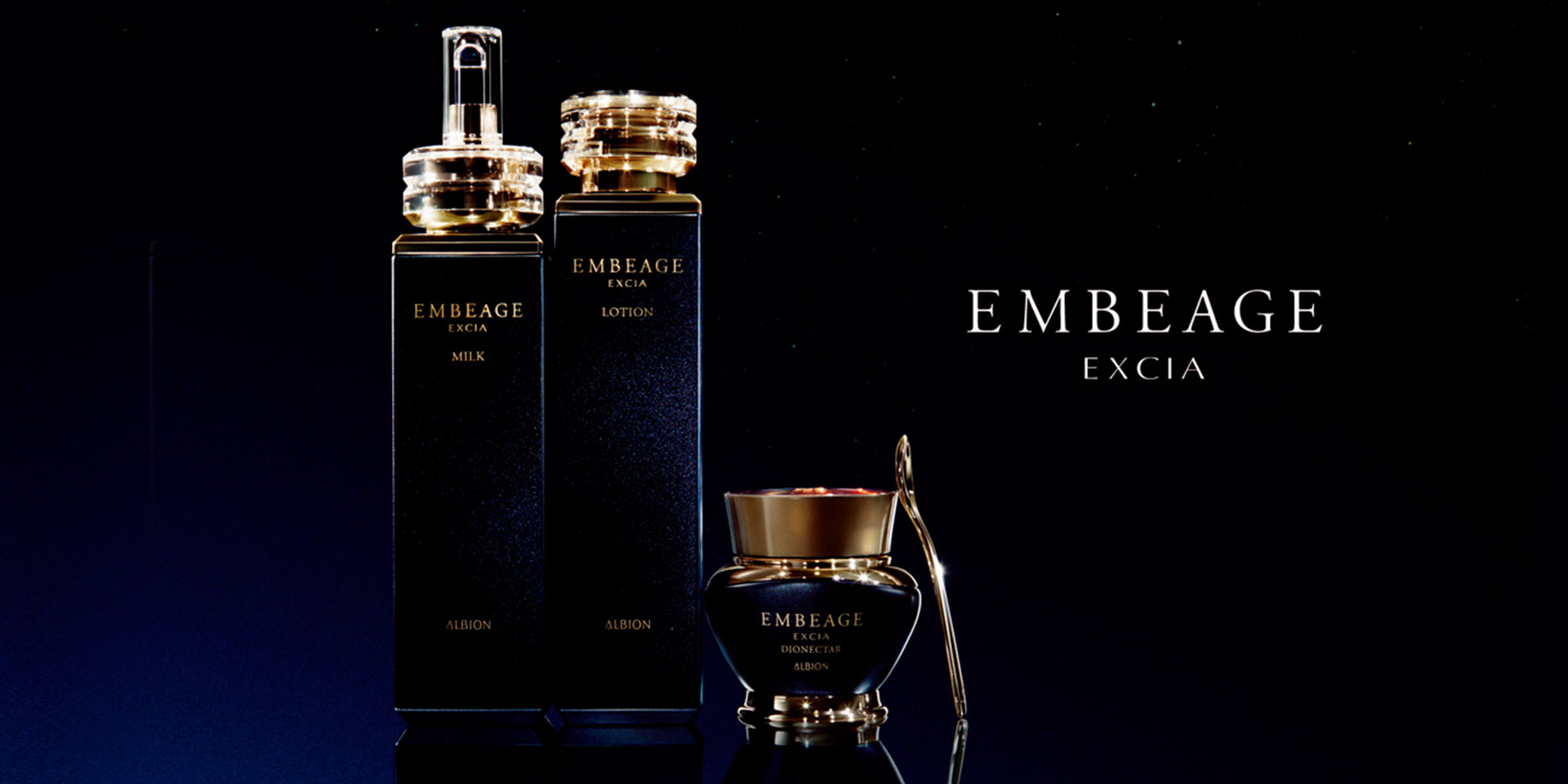 Since the time of Cleopatra and Yang Guifei, who are considered among the most beautiful women in history, women have been on an unending quest for eternal beauty and this is still prevalent even among women today.
To help women in perpetual pursuit of beautiful, flawless complexion, ALBION has finally made this dream come true with the new revolutionary EMBEAGE skincare line.
Key to eternal beauty: DHEA
ALBION extended their findings into genetic research and a natural occurring substance called DHEA found in the human body drew their attention. DHEA is a precursor of more than 50 types of adrenal cortex hormones and exists in skin tissue. It has also been found that the amount of DHEA is much greater in healthy, youthful individuals.
EMBEAGE is therefore specially formulated to help increase the amount of DHEA to give cells a robust vitality and prevent them from aging at genetic level, transforming all cells into super revitalising ageless cells that give rise to eternal beauty.
Ultimate Anti-aging and Whitening Formula EMBEAGE WHITENING MILK
Our research revealed that even without exposure to UV rays, aged skin produces excessive melanin. This provided us with new insights and a new approach to whitening care, establishing a brand new skincare category of whitening to help women in their pursuit of fair and beautiful complexion, the ideal of feminine beauty.
EMBEAGE represents ALBION's most powerful skincare solution—one that combines anti-aging care and whitening. The marriage between anti-aging and whitening treatments has culminated in the EMBEAGE range, taking advantage of the discovery of DHEA's ability to block every route of melanin production.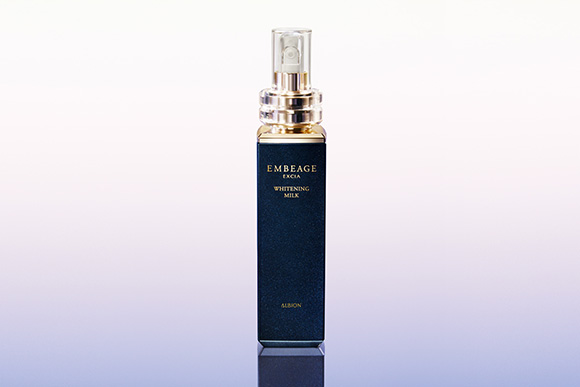 Achieving unparalleled whiteness for eternal beauty
ALBION has continued its untiring quest for fair and beautiful skin. To achieve luminous, clear skin, EMBEAGE Whitening Milk specifically targets and blocks every route of melanin production. Upon application, EMBEAGE Whitening Milk restores skin to a youthful, firm, resilient condition, leaving it fair and luminous from deep within.
Get coveted, beautiful, and fair skin today!