Products
Dec. 06 2019
Limited edition eclafutur d special care kit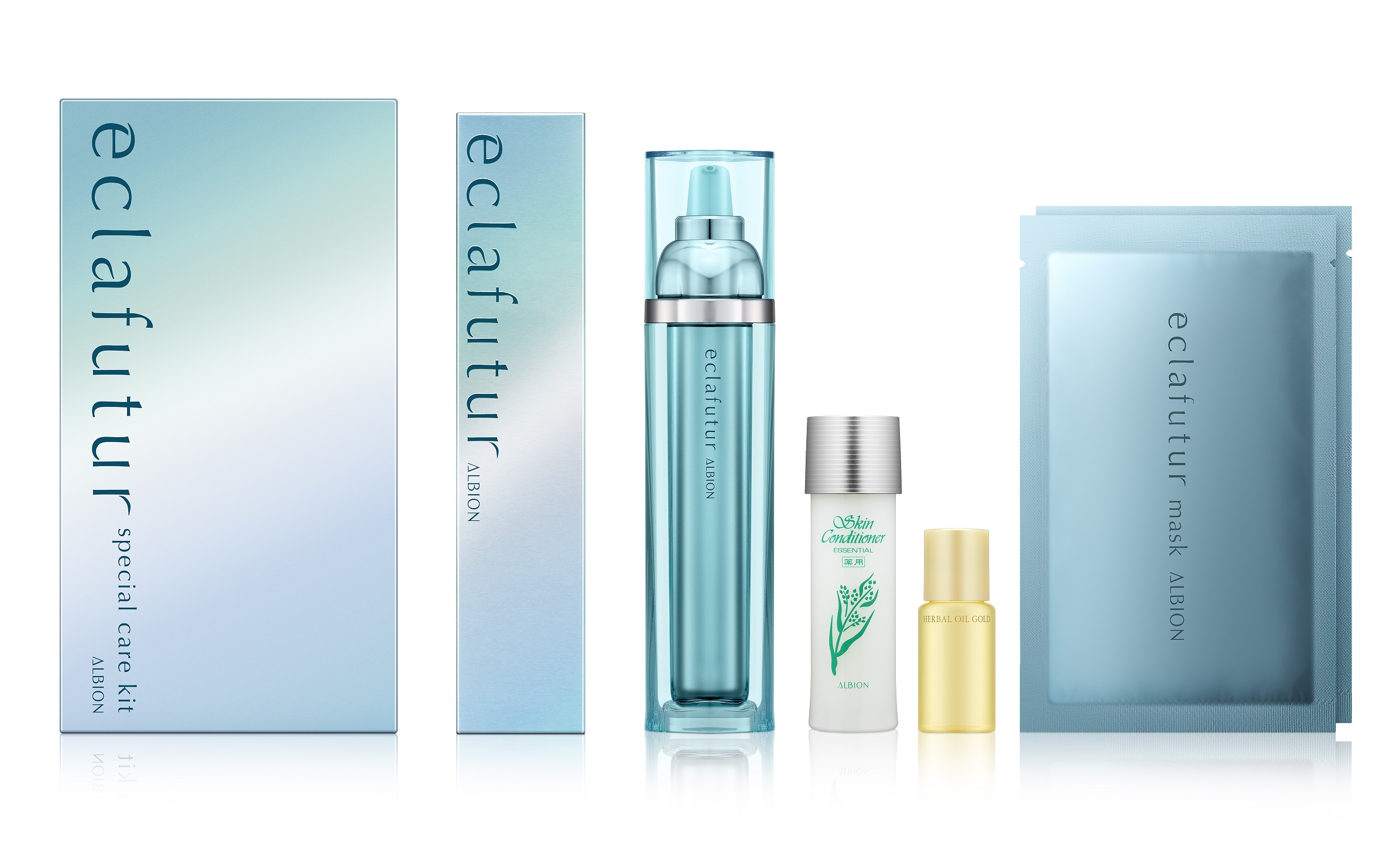 A limited-edition special care kit comprising of:
- eclafutur d 60ml
- Skin Conditioner Essential 35ml
- Herbal Oil Gold 12ml
- eclafutur d mask (A luxurious and exclusive mask combining cell repair and skin texture repair benefits. Available only as part of this special kit.)
Now available at all ALBION counters. While stocks last.