DAILY CARE
EX-VIE GINZA SPECIA
NEW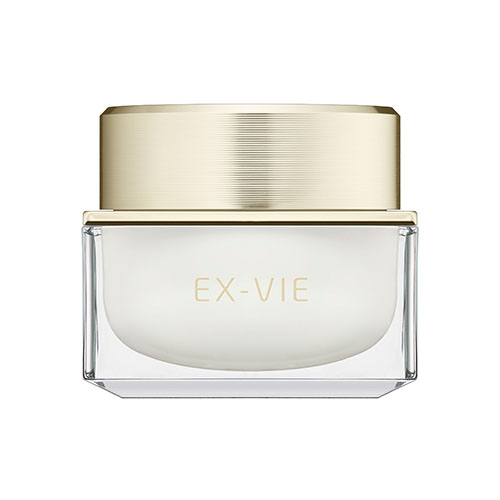 By dramatically boosting the functioning of the female hormone and the happy hormone and awakening cells, this cream instantly promotes exceptionally clear with sublime brightness that glows mysteriously.
How to use

- Use as the last step in your beauty routine.
- Take about a bean-sized amount (about 0.3g) on the attached spatula and distribute across the forehead, cheeks, nose and chin, and apply over the entire face.