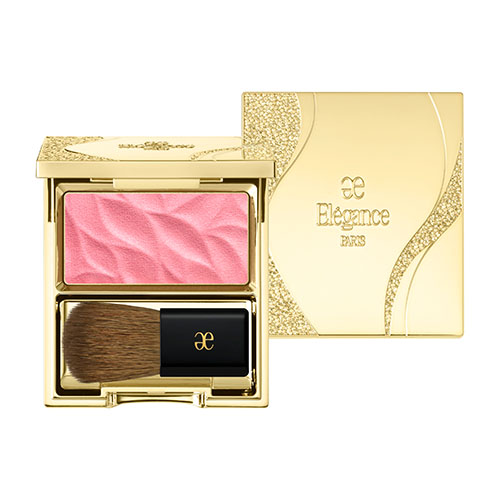 PK101

PK102

OR201

RD301

BE401
A powder blush in translucent shades to achieve a naturally flushed look. Comes in soft colours reminiscent of airily pretty flower petals.
- The product features plant-derived, oil-coated color powder and highly translucent powder. It delivers clear, transparent colour and achieves a sheer, subtle flushed look that seems to emanate from within. Moreover, the colour stays true and fresh for hours.

- The powder fits snugly against the skin, blending seamlessly with the skin tone, leaving no visible trace. Even with reapplication or layering, a desired finish can be achieved without any unevenness.

- The airy, lightweight texture creates a thin, uniform layer of makeup that is close-fitting and long-lasting.
How to use

- Take the desired amount with a brush, adjust the amount on the back of the hand and gently apply to the cheeks.