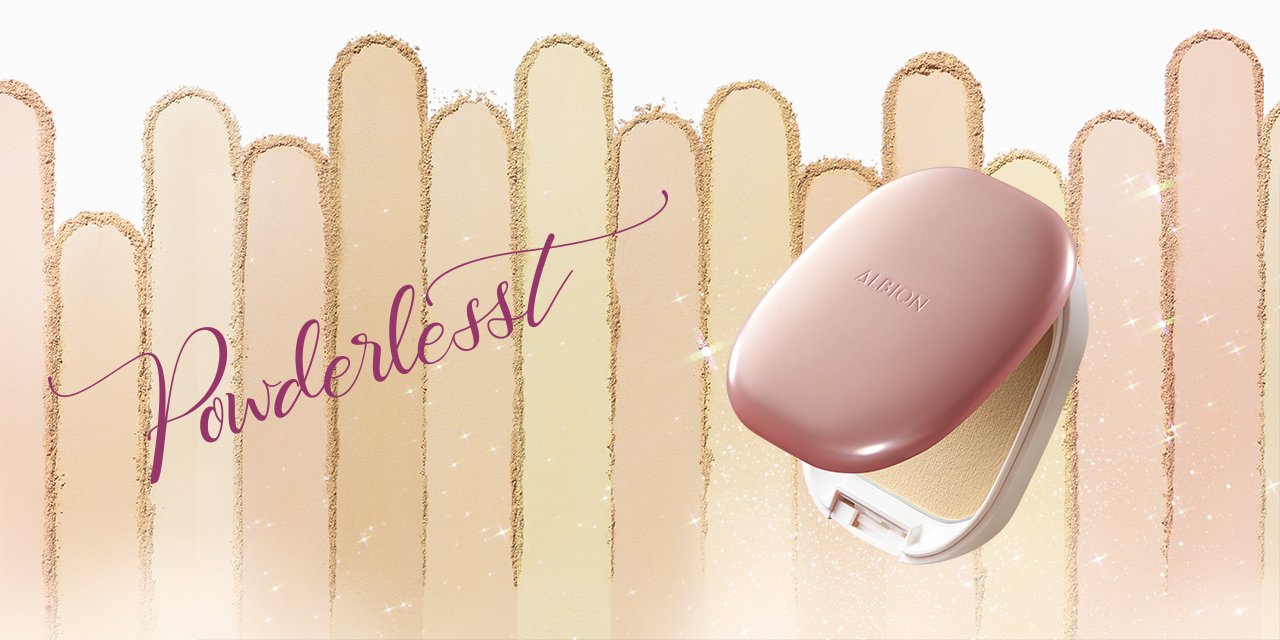 A totally innovative, zero powdery feel foundation
Original "Melting" powders infuse into the skin for a soft sheen.
Product Information
New
ALBION POWDERLESST
(Foundation)
10g SPF12 PA++

How to use
Apply over skin conditioned with a makeup primer. Using the dedicated sponge, apply and spread the foundation evenly over the entire face, starting from the cheeks.
"Melting" Powder
The secret of "Powderless" finish with zero powdery feel: "Melting" powder

Powder particles generously impregnated with moisturizing ingredients in paste form (which are normally difficult to incorporate into powder particles), a unique achievement of ALBION's proprietary production know-how.

* The image is for illustrative purpose only.
Benefits of "Melting" Powder