Beauty Ingredients That Are Gentle
On The Skin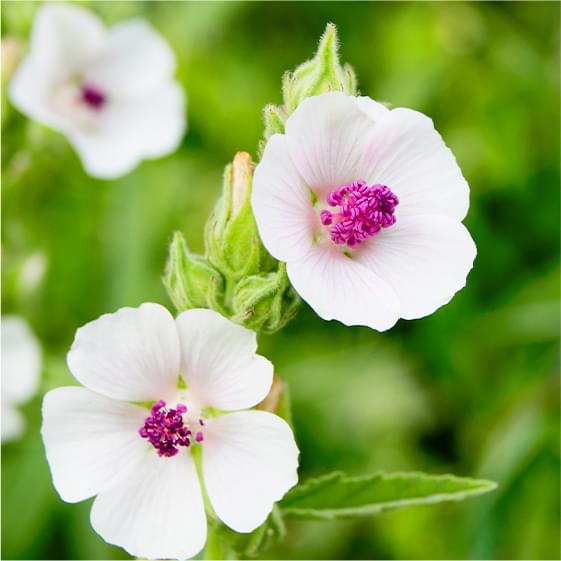 Althaea Officinalis Root Extract
Althaea officinalis root was formerly used as an ingredient of marshmallow. Its extract is used widely as a stomach medicine, an antitussive, an excipient, and a cold patch ingredient as it is non-toxic and thus highly safe, and boasts superior skinsoftening, irritation relief, anti-inflammatory, moisturizing, and astringent effects. Because of its mucosal protection effect, the extract is also used for medicinal purposes such as serving as an ingredient of mouthwash, thereby attracting the attention of the medical community for its medical applications.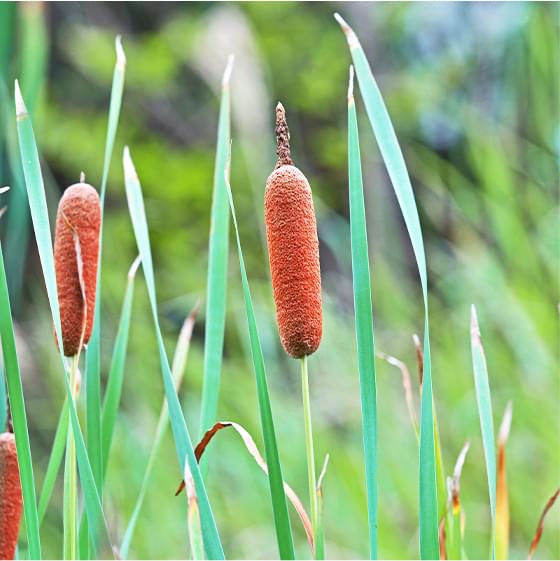 Typha Angustifolia Extract
Typha angustifolia
extract mainly comprises flavonoids and sitosterol. This extract has long been used as a medicinal plant because of its strong
anti-inflammatory effect.
As a cosmetic ingredient, it is highly effective as a
rough skin softener
and moisturizer.
Flavonoids: A family of polyphenolic compounds that have antioxidative, detox, antiaging, stress relief, tumor inhibitory, and immunity balancing effects.
Sitosterol: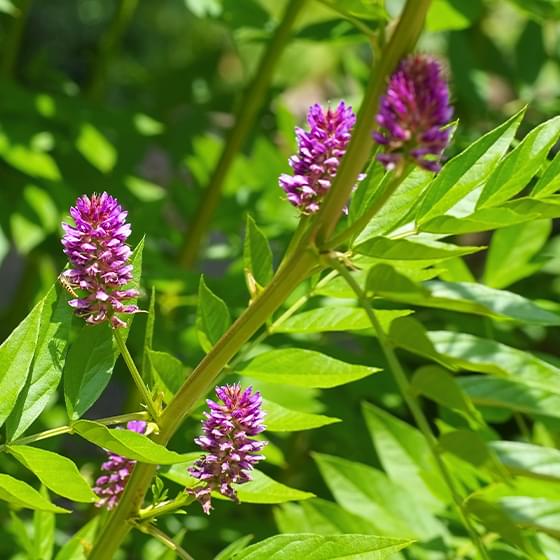 Dipotassium Glycyrrhizate
Dipotassium glycyrrhizate is contained in a legume called kanzo in Japanese and licorice in English. It boasts a strong anti-inflammatory effect and is thus used as an ingredient for OTC drugs such cold medicines that help soothe a sore or swollen throat and oral disinfectant lozenges. It is also used widely in sinus medicines that help suppress nasal or gastric mucosa inflammation and in eye drops that help suppress ocular inflammation. Thanks to its anti-inflammatory and anti-allergic effects, it is highly effective for treating acute dermatitis and is effective for treating rough skin.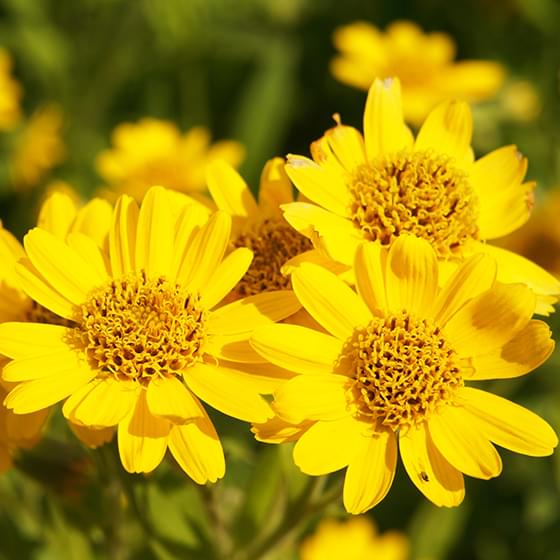 Arnica Montana Flower Extract
Arnica montana flower extract boasts a range of functions including anti-inflammatory, sedative, blood circulation promotion, and skin moisturizing effects and has long been widely used as a folk remedy in Europe. It works to boost the intrinsic immunity of the skin and relieve pain. In traditional folk medicines, the extract is often used to help treat bruises and sprains and is believed to help suppress inflammation and get rid of yeast and bacterial infections.