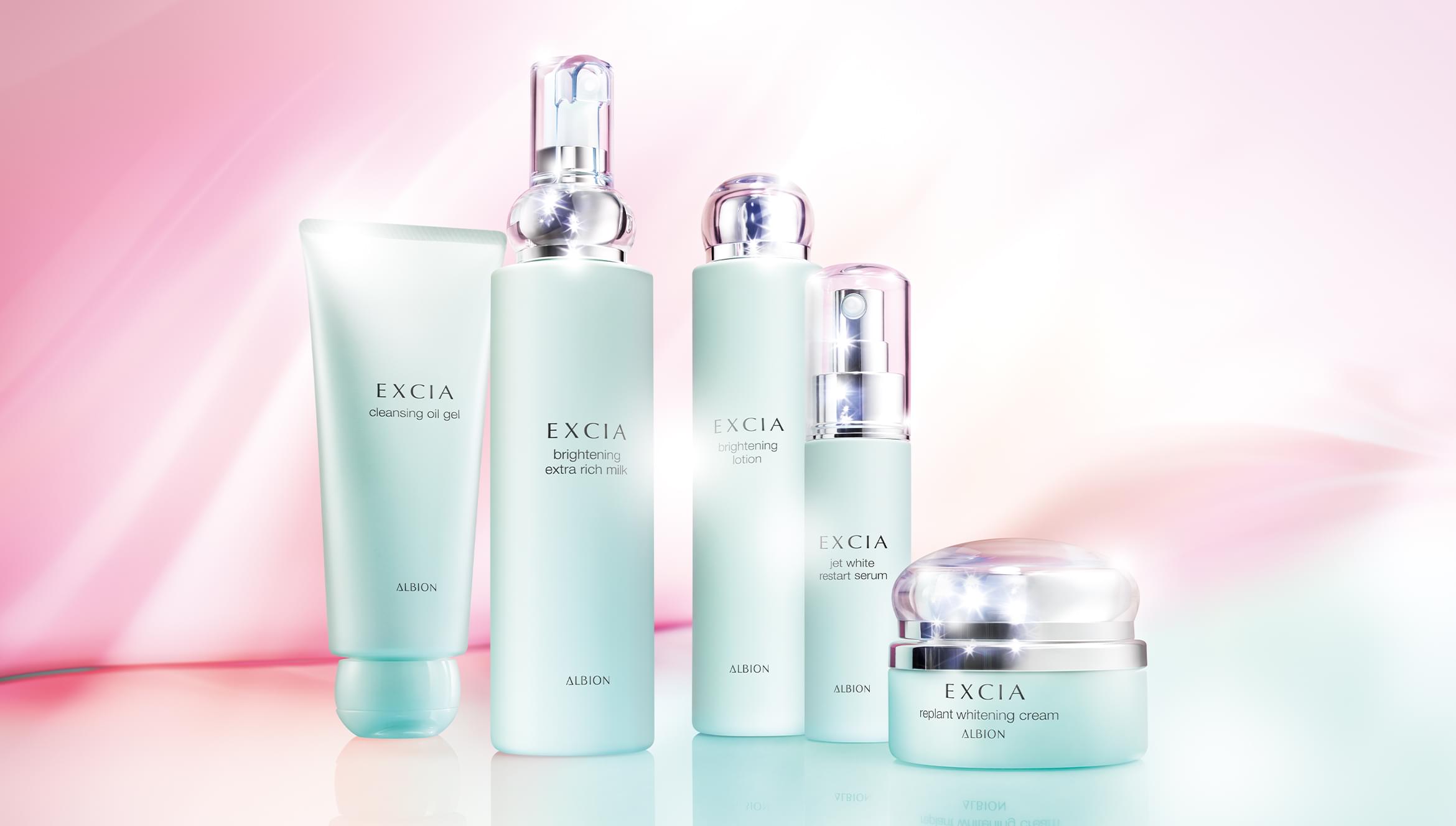 Enhances the beauty of skin,
a step towards a bright future.
Discover your new self with EXCIA Brightening.
Concept story
Sumptuous fragrances and velvety
textures gently envelop the body and soul.

Any day, and every day. Even on days
when you have given up on something.
A time just for you that never changes.

Love your natural skin.
Let yourself fully embrace the thought.
Suffusing your skin with clarity and moisture.
A happy time to experience radiance.

Because I know that I will be beautiful tomorrow.
Recommendation
A fresh-feeling brightening massage serum
with simple daily use
EXCIA
JET WHITE RESTART SERUM
Brightening massage serum
Quasi-drug
View more
* Brightening refers to skincare aimed at curbing melanin production and preventing UV-induced spots and freckles.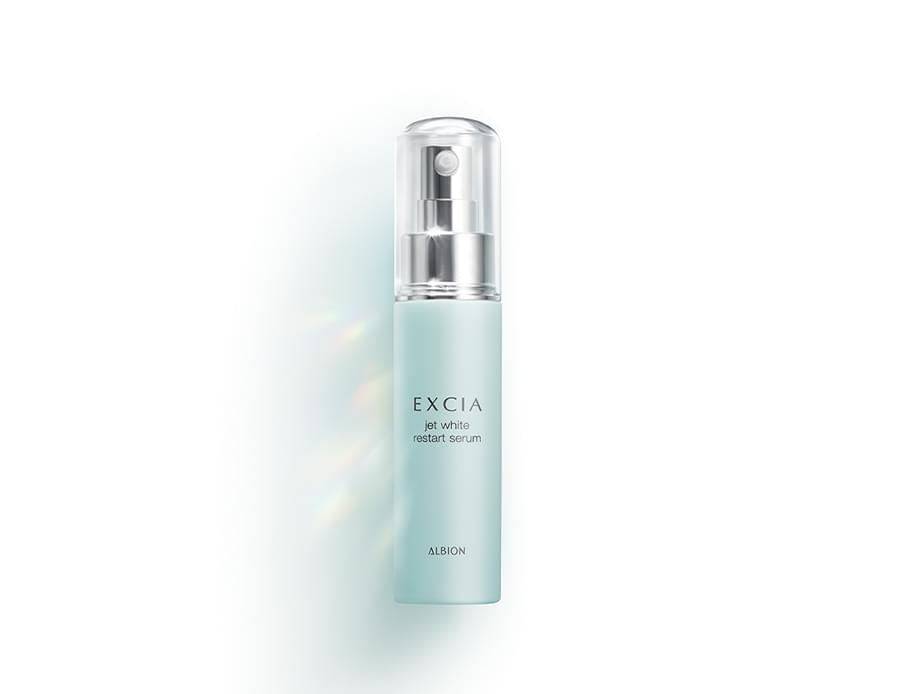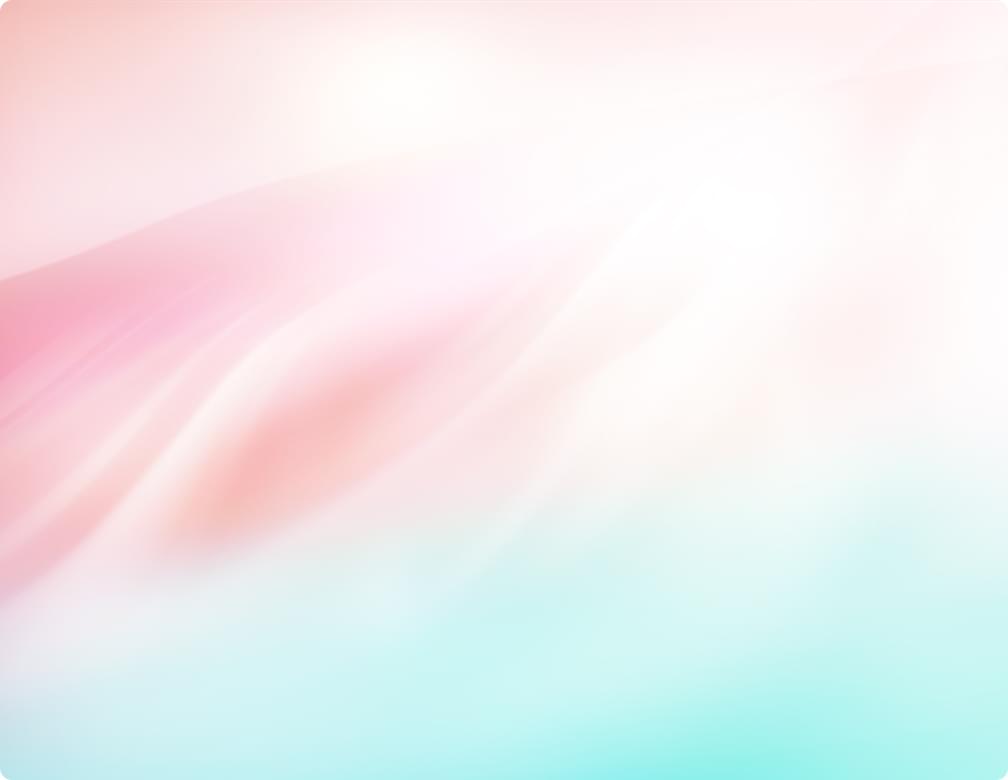 Brightening Active Ingredients
Tranexamic acid
Formulated products
Vitamin C derivative (L-ascorbic acid 2-glucoside)
Formulated products
Selected Beauty Ingredients
for BRIGHTENING
The images are for illustration purpose only.
Please note that not all products contain the ingredients listed above.
Some products also contain other ingredients.
All ingredients above are moisturizer
Rebirth of beauty
Truth is timeless.
Genuine luxury comes from an unwavering passion for beauty and a curiosity always in search of change.

Elegance and resilience are part of a dedicated quest.

Beauty can be reborn endlessly through the ongoing pursuit of the unknown.  

Igniting the passion of those who truly understand the power of beauty.

Welcome to a new dimension of skin that transcends the imagination.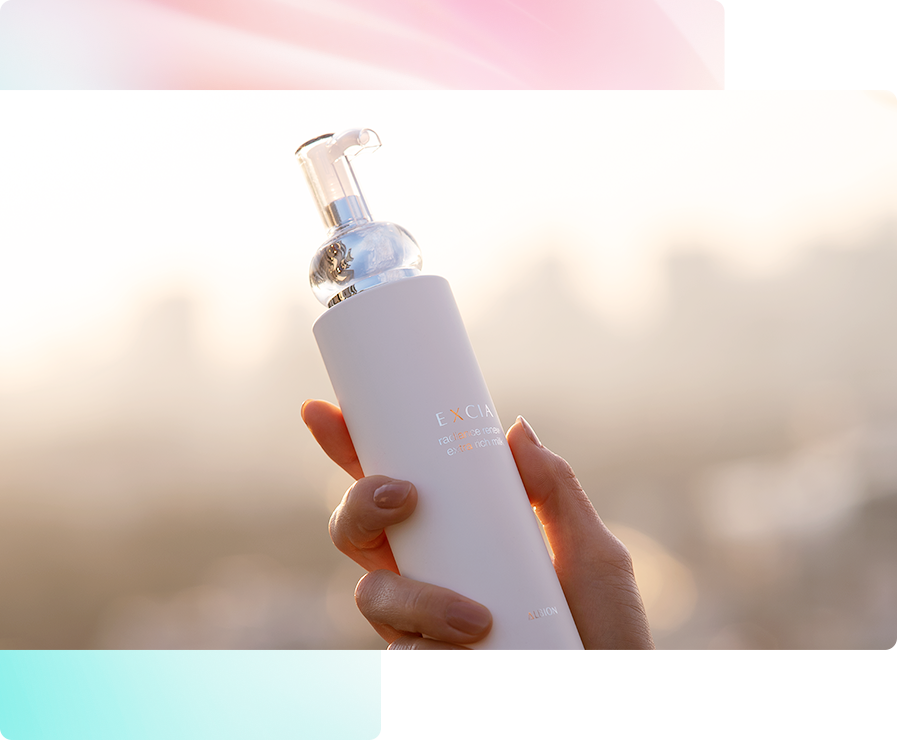 PRODUCT TEXTURE
New sensuality
that stimulates the senses
This new range offers diverse and luxurious textures,
with each item offering a whole new dimension of sensuality
that will amaze even the most experienced
beauty lover - forming a foundation for creating the kind
of beautiful, natural skin that only EXCIA can offer.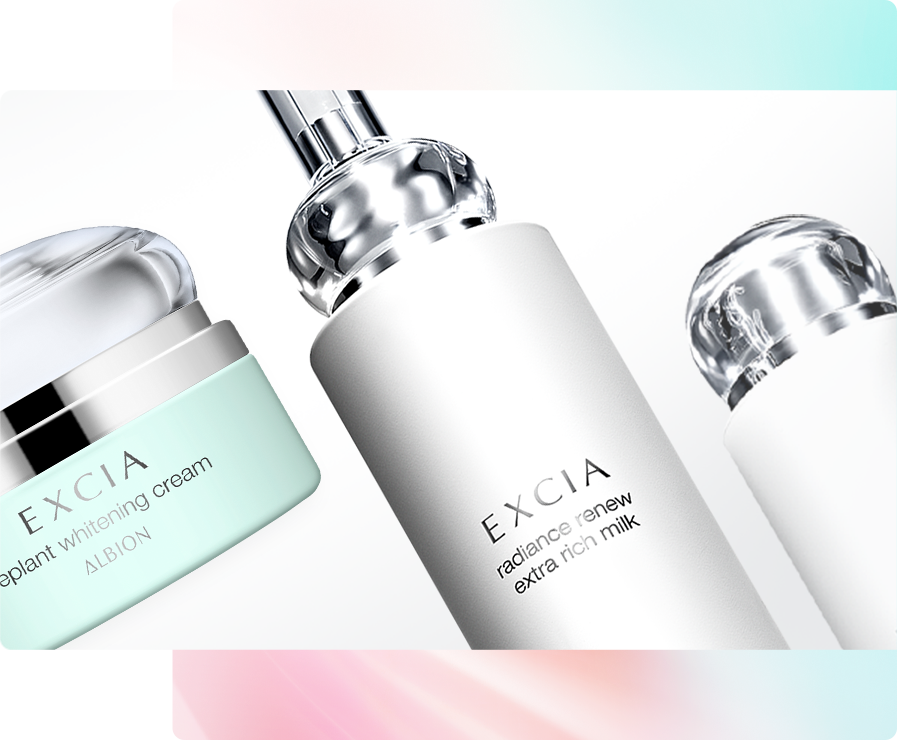 PACKAGE DESIGN
Captivatingly classy
Refined white like that of white porcelain
with a delicate glaze, and pale blue-green like that of celadon,
combined with alluring forms that are round and futuristic.
Aesthetic sense is once again refined.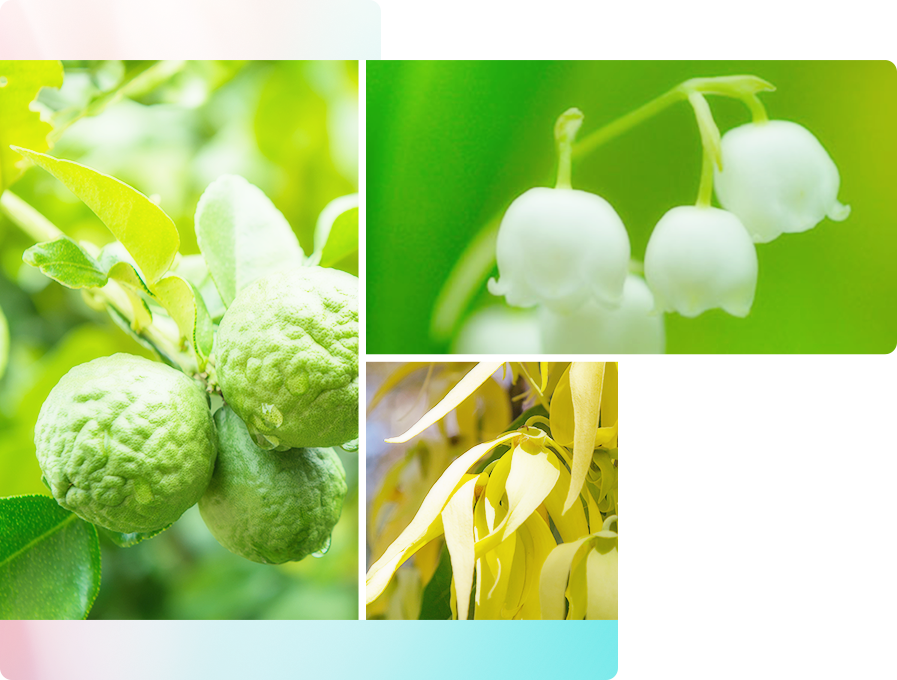 images for illustrative purpose only
Scent
Scented individuality
and presence
Scent: Floral woody musky
Youthful, mildly sweet bergamot and cardamom.
As natural as muguet and ylang-ylang.
The depths of cedarwood, patchouli and musk.
The bouquet of these notes awake your beauty
and lets your personality shine through.
Selected Beauty ingredients
for EXCIA SKIN CARE
Images for illustrative purpose only
All ingredients above are moisturizer
The Other Line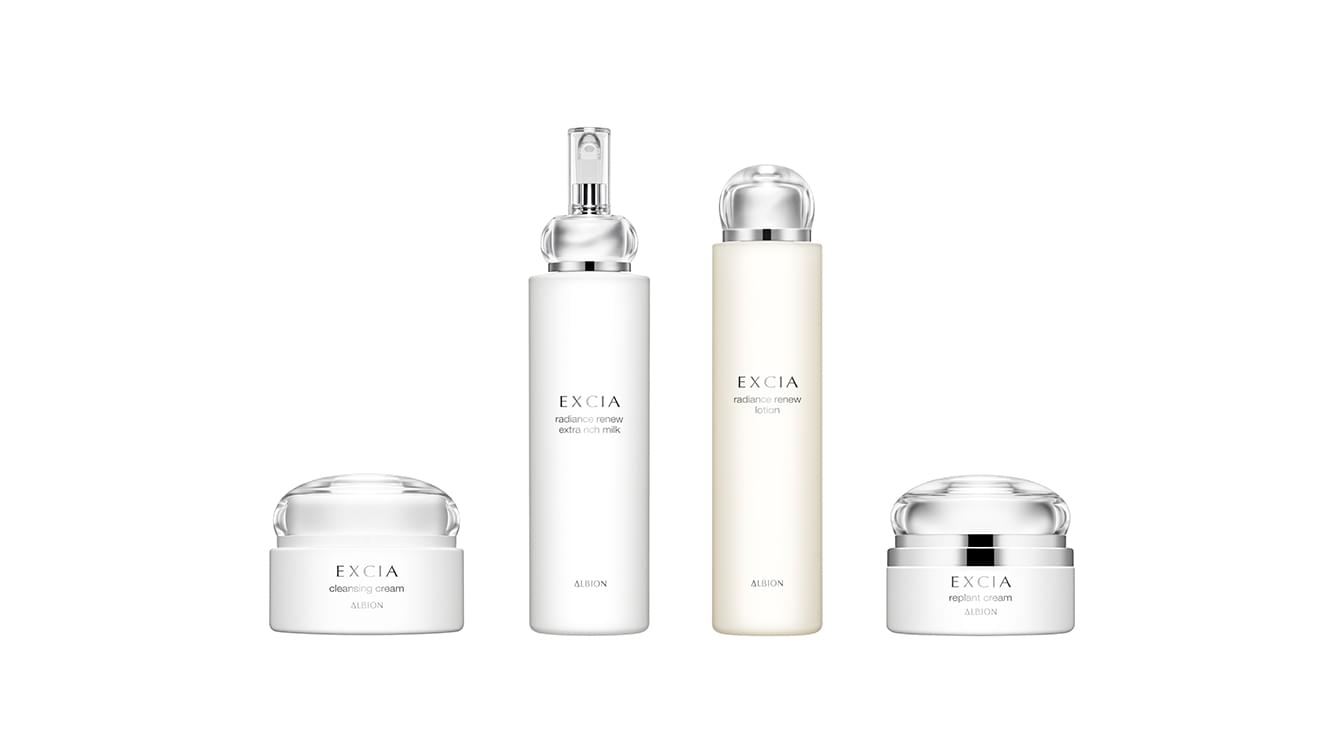 Unfold a new world
of beauty with every try.
Skin care committed solely
to Rebirth of beauty,
never bound by the past or even
by the shaking off of the present beauty.
EXCIA RADIANCE RENEW
Selected Beauty ingredients
for RADIANCE RENEW
Lineup of RADIANCE RENEW
The images are for illustration purpose only.
Please note that not all products contain the ingredients listed above.
Some products also contain other ingredients.
All ingredients above are moisturizer