DAILY CARE
HERBAL OIL TRINITY FUSION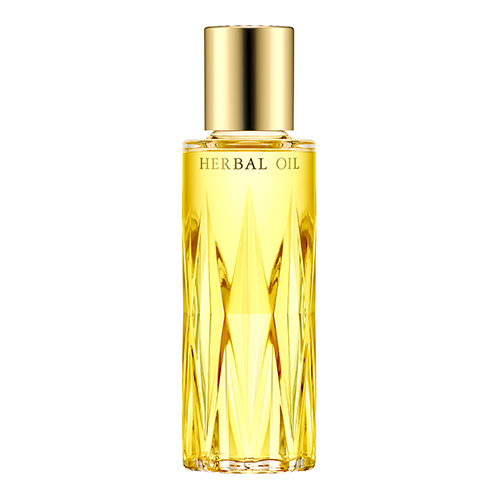 Multi-purpose oil for vibrantly radiant, problem-free, beautiful skin.
New ingredient Tiger Nut Oil energizes the skin, while potent Inca Omega Oil relieves skin irritation and Golden Jojoba Oil provides effective moisturization. The three plant oils are fused together to promote problem-free, beautiful and vibrantly radiant skin.

Soft and light to the touch, the product spreads effortlessly and is absorbed seamlessly, leaving the skin silky, plumped and fine-textured, as well as fully moisturized and supple.

The relaxing "herbal green floral" scent extracted from several types of herbs relieves tension in both the body and mind.
How to use

DIFFERENT WAYS OF USING HERBAL OIL:

Daily care
Apply before toner/lotion. Take 2 or 3 drops of Herbal Oil and spread it over the face with both palms, working outward from the center of the face.

Special care
Apply 1 teaspoonful of Herbal Oil to the face and massage gently for about 3 minutes until the oil is absorbed, working outward from the center of the face.

Body care
Massage gently over the whole body after taking a bath. Also recommended for elbows, knees, ankles and other spots with rough skin.

Hair care
Take a small amount on the palm and apply to dry or damaged strands of hair, starting from the tip and work towards the root.