SPECIAL CARE
ECLAFUTUR t
NEW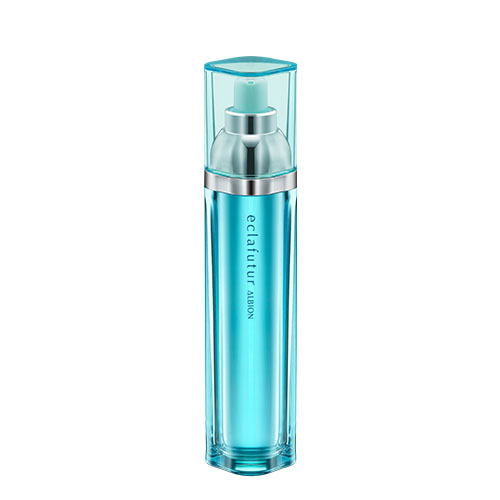 A cell-repairing serum promises ultra-fast repair of daily cell damage.
It swiftly restores all cell functions to their prime for a reborn and radiant beauty. Designed for use at the beginning of your skincare routine.
1. "Nanocesta ET." which has a excellent ability to repair cells and highly penetrating effect, quickly reaches cells. By repairing the damaged cells rapidly, it enhances the functions of cells to revel beautiful, radiant, and rejuvenated skin.

2. The compound ingredients aid the functioning of the repaired cells, keeping the cells in a healthy condition.

3. Spreads over the skin with a fresh, smooth texture, producing a pleasant feeling as it quickly penetrates each cell. After supple, as if internal skin conditions have improved.
How to use

After washing your face. take two or three pumps on the palm. Apply the product into the entire face.