EXCIA RADIANCE RENEW | CLEANSER
DAILY CARE
CLEANSING CREAM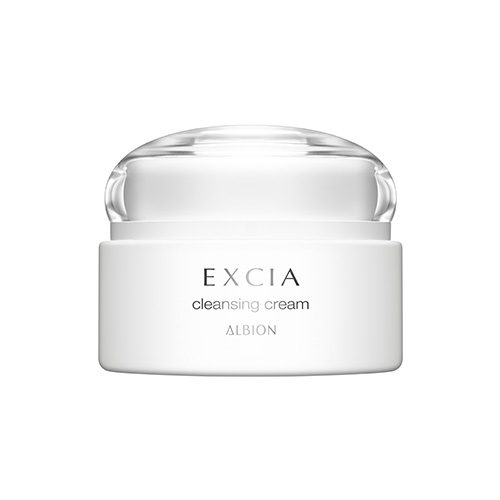 A cleansing cream promising pure, supple, bright skin. Deep-cleanses the skin while totally relaxing the skin and mind.
How to use

Take a cherry-sized amount (about 3 g) with the attached spatula and distribute across the forehead, cheeks, nose and chin. With the fingertips, massage into makeup and impurities using circular movements.
Wipe off with a tissue, taking care not to scrub the skin too hard, or rinse off with cold or lukewarm water.