DAILY CARE
EX-VIE GINZA
EX-VIE GINZA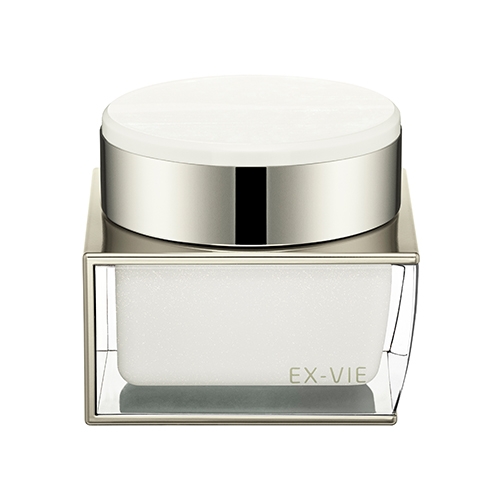 Dramatically boosts female hormone activity to improve cell functions. This incredibly fine facial cream reveals white, aristocratic skin with miraculous radiance.
"Venus Awake" is the name given to the changes that occur in cells when estrogen reaches its highest level. Estrogen is a female hormone that imparts luster and hydration to skin. Ex-Vie Ginza is formulated with ingredients that reproduce the condition of peak estrogen to induce and maintain an ongoing state of Venus Awake to keep women at the peak of their beauty.
How to use

Use as the last step in your skin care routine.
Take a soybean-sized amount (approx. 0.3g) using the provided spatula and distribute across the forehead, cheeks, nose, and chin. Massage into the entire face.