Apply the Milk first after using a face wash.
Using the Milk First method makes an unmistakable difference to your skin. SUPPLE

Soft, supple skin with elasticity BRIGHTER PORELESS

Smooth, refined skin texture SMOOTH

Prep skin for makeup application PROTECTED

For balanced skin unaffected by season or environment COMFORTABLE

Well-balanced skin that is neither tight from dryness or greasy from excess oils.
ALBION's Balancing Milk Lineup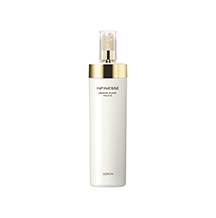 INFINESSE
Firm, lifted skin
- DERMA PUMP MILK S
200g
A skin-plumping emulsion formulated to promote stronger, firmer skin by instantly restoring the dermal structure. Rich formula spreads smoothly to dissolve into the skin, delivering immediately noticeable firmness with a plump springiness arising from deep below.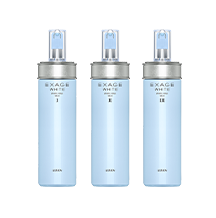 EXAGE WHITE
Bright, moisturized skin
- WHITE RISE MILK I
- WHITE RISE MILK II
- WHITE RISE MILK III
200g
A brightening milk which adopts a different approach for each skin type to increase the reflection of light from the stratum corneum.
Milk I - Tightens pores and skin texture, leaving the skin fine-textured and smooth.
Milk II - Boosts the skin's capacity to hold and retain a generous amount of moisture.
Milk III - Repairs damaged corneous cells and plumping the stratum corneum.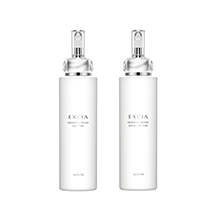 EXCIA RADIANCE RENEW
Perfectly moisturised skin, with lasting radiance
- RADIANCE RENEW RICH MILK
- RADIANCE RENEW EXTRA RICH MILK
200g
RADIANCE RENEW RICH MILK - Rich and creamy, this Balancing Milk makes the skin plumped, elastic and supple, leaving it clear and radiant. For oily to normal skin.
RADIANCE RENEW EXTRA RICH MILK - Thick and highly concentrated, this Balancing Milk makes the skin noticeably springy and supple from deep within, leaving it clear and radiant. For normal to dry skin.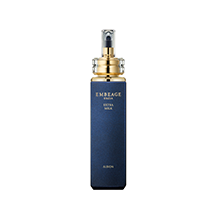 EXCIA EMBEAGE
Supple and firm, timeless skin full of vitality
- EXTRA MILK
200g
Intensively renews the dermis and the epidermis. This balancing milk instantly rejuvenates the skin to restore youthful firmness and elasticity from within.
KEY TO APPLYING
BALANCING MILK
Right after face wash
What the skin needs right after face wash is the moisture that the skin originally has.
ALBION Balancing Milk is made with a balance of moisture close to that of the stratum corneum in order to deliver the nutrients your face needs after cleansing and create a perfectly moisturized stratum corneum.

Remove & Cleanse
(Cleanser)
Balance & Prepare
(Balancing Milk)
Stimulate & Hydrate
(Lotion)
Activate & Retain
(Serum/ Cream)
3 pumps with a cotton pad
Our skin's surface is finely grained and covered with pores. Using a cotton pad to apply three pumps of Balancing Milk is far more effective than applying by hand because it ensures even, efficient delivery to humectants of the entire stratum corneum.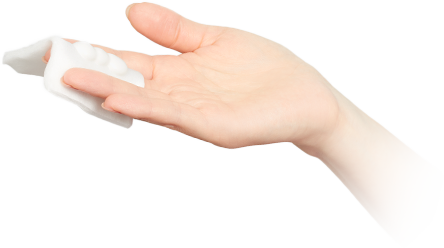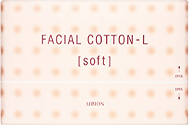 ALBION
FACIAL COTTON - L (SOFT)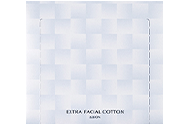 ALBION

Apply with a cotton pad for the best result
Albion cotton pads specifically developed to give you the most comfortable Balancing Milk application.
HOW TO APPLY BALANCING MILK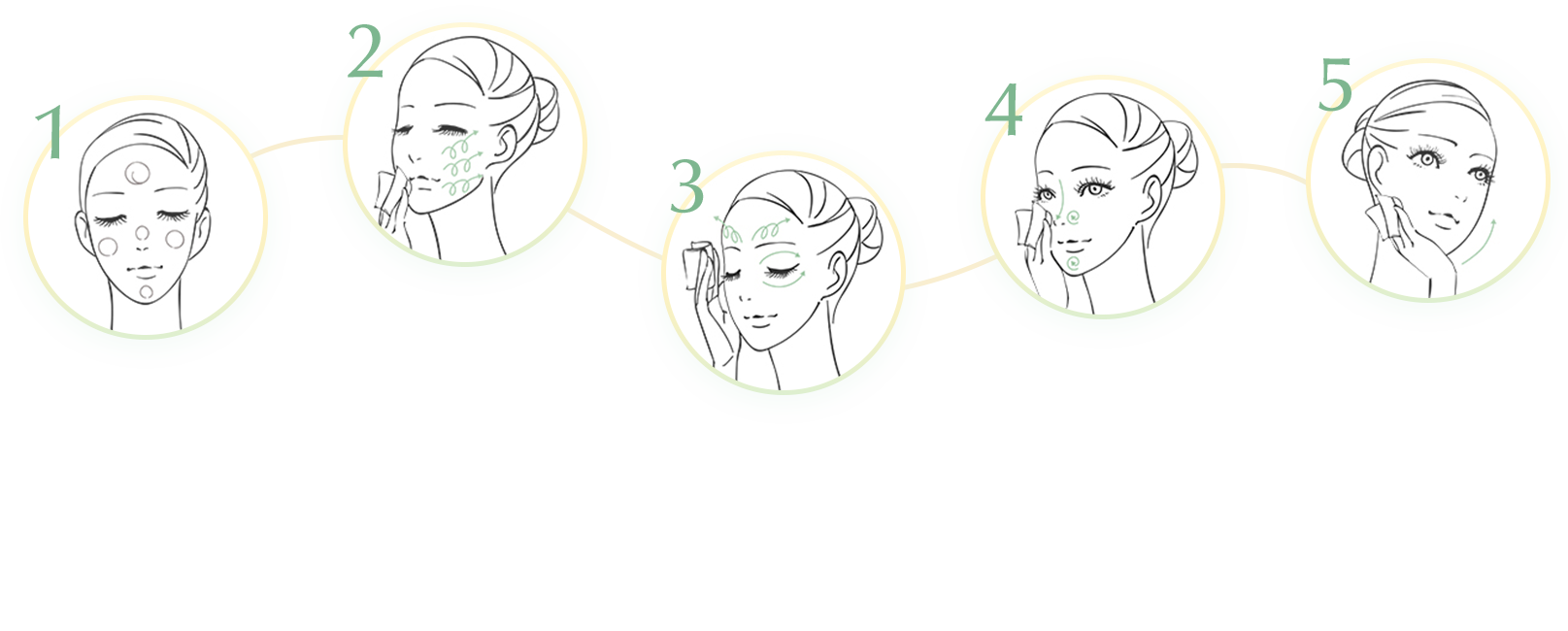 Use the pad to put the Balancing Milk across the forehead, cheeks, nose, and chin.
Start from the cheeks, working outwards and upwards using a slow and gentle circular motion.
Be very gently around the sensitive eye area. Work outwards from the center when applying to the forehead.
Be especially thorough when applying around the nostrils, mouth and other areas prone to roughness.
Apply to the jawline, starting from under the chin and working towards the backs of the ears to completely cover the jawline. Continue steps 2 through 5 until the product has been completely absorbed.