ALBION STUDIO | FOUNDATION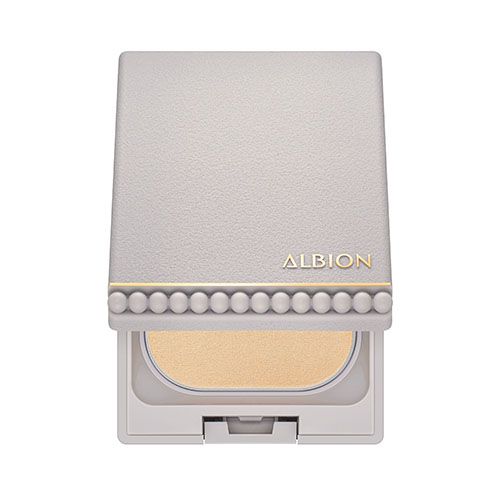 A powder foundation promising gorgeous sculpted depth to the visage, along with the look of naturally fine-textured, well-moisturized skin.
1. Controls the amount of light falling on the face to impart extra definition to the features, thereby creating a beautiful sense of sculpted depth while delivering to the skin a gorgeously fine-textured, well-moisturized look.

2. Smooth-spreading and fits snugly as if fusing with the skin for a long-lasting result that maintains its flawless perfection.

3. Excellent skin conditioning benefits protect skin beauty through clearing and moisturizing actions.
How to use

Apply over skin conditioned with a makeup primer.
Using the sponge, apply and spread the foundation evenly over the entire face, starting from the cheeks.