ALBION STUDIO | POINT FOUNDATION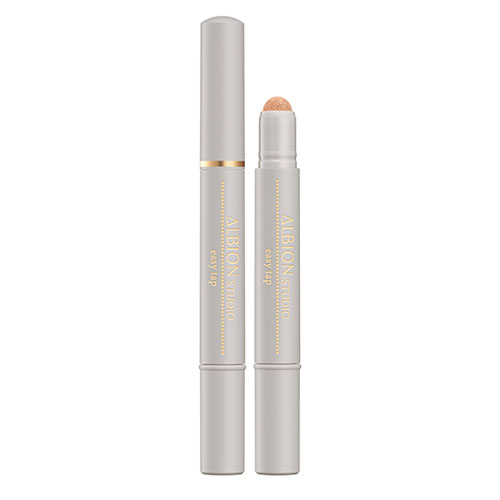 01

02
A partial foundation designed to deliver pristine results suggestive of naturally flawless skin. Application consists of simply stippling the product onto the face to discreetly and weightlessly blur dullness, tonal unevenness, and other imperfections.
1. Weightless, ultra-fine application brightens and smooths out imperfections such as dullness, tonal unevenness, and textural unevenness for a pristine look suggestive of naturally flawless bare skin.

2. Fluid and smooth-spreading in texture, the product seamlessly and flexibly fits the skin for a result that stays immaculate for longer.

3. Excellent skin conditioning benefits protect skin beauty through clearing actions, encouraging greater clarity
How to use

○When using for the first time, make sure the contents come out of the sponge at the tip,
Turn the dial at the bottom of the container gradually to the right.

○From the second use, turn the dial two or three times at a time to adjust the amount of contents,
as turning too many dials at once may cause too much contents to be discharged.

○Apply directly to the skin with a light touch of the sponge part and blend lightly with fingertips.

○After use, wipe the sponge part with a tissue and close the cap tightly.