ALBION STUDIO | MAKEUP BASE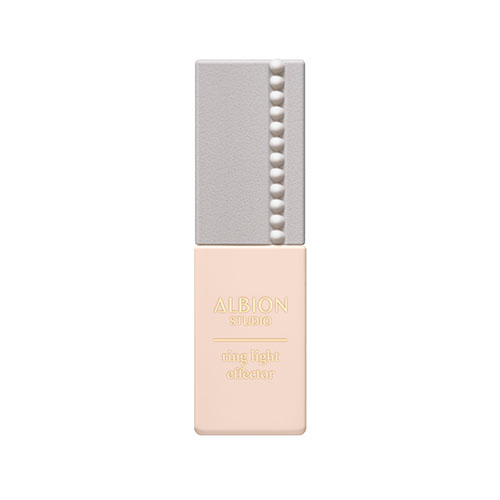 A light-harnessing serum, makeup primer in one, designed to instantly blur away textural imperfections and dullness just like a ring light for unrivalled skin radiance replete with brightness and smoothness.
1. The complex light reflection created by the product instantly smooths out the appearance of textural unevenness and dullness to create an effect like that of light coming from all directions, achieving a brightness and smoothness suggestive of naturally brighter skin.

2. Cushiony and lustrous, the seamlessly skin-hugging result improves the adhesion, perfection, and staying power of foundation to follow.

3. Excellent skin conditioning benefits protect skin beauty through skin-clearing actions whilst encouraging greater brightness and smoothness.
How to use

Take an appropriate amount (about 1 pump) of the product on your fingertips, dot onto your cheeks, nose, and chin, and spread over your entire face.

*Sufficient UV prevention effects cannot be obtained if the product is used in small amounts.