SPECIAL CARE
FIRMNESS MASSAGE SERUM
NEW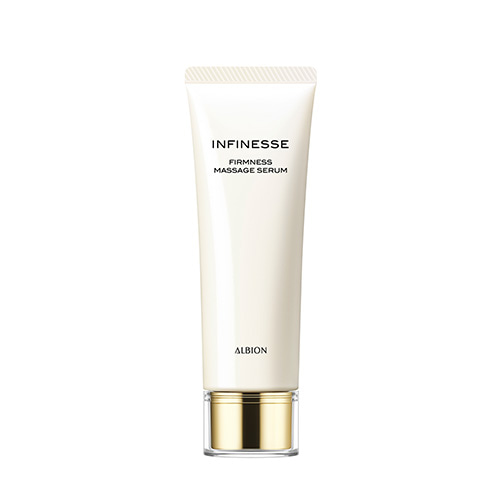 A gel-formula massage serum designed to promote tighter, firmer skin by dramatically increasing collagen production through direct stimulation and powerful activation of fibroblasts.
1. Promotes tight, firm skin by powerfully supporting collagen production alongside powerful activation of fibroblasts through tension stimulation* aimed at elongating fibroblast actin filaments.

2. Viscous and gelatinous product consistency is smooth to spread and enhances the pleasure of massaging by providing good "grip" and workability. Skin after use noticeably feels smooth, lifted from inside, brighter, and firmer.
How to use

Use after balancing milk. Take half a teaspoonful (about 1.5g) on the palm and massage your entire face well from the center of the face outward until the skin surface get smooth.