FINE LASTING GEL EYE LINER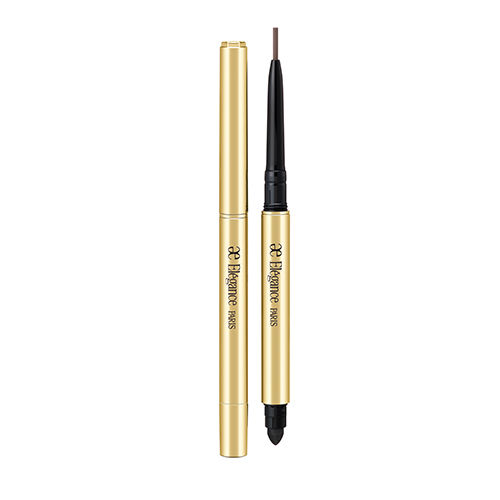 BK10 - Solid Black

BR20 - Deep Brown

BR21 - Soft Brown
Impressive eyes in an instant. A waterproof gel eyeliner designed to effortlessly deliver dense,
solid lines at a stroke.
Enables precise application along the lashes and delivers crisp lines effortlessly at a stroke.

Glides on smoothly to deliver solid lines with excellent color saturation.

Waterproof formula combats perspiration, sebum, and tears for a bleed-proof, immaculate result that lasts all day long.
Shades: 3 shades
Volume: 0.1 g
How to use

Expose about 1 mm of the nib and draw along the roots of the lashes.
For a more natural-looking effect, blend the result with the attached sponge applicator.
Replace the cap securely after each use. Failure to do so can make the nib hard and difficult to use.