MEET ARTIST
Look out for "Meet the Artist," overseas-exclusive content in which Elegance's makeup artist in residence offers seasonal makeup suggestions for increasing the enjoyment of makeup.
THIS SEASON'S ARTIST / MIYAZAWA

Hello everyone, I am makeup artist Takashi Miyazawa. Today I am inviting you to try La Poudre, one of the signature products made by Elegance.
La Poudre Haute Nuance Interview
The Enduring Appeal of La Poudre
We invited two passionate La Poudre fans for an in-depth discussion
revealing the secrets behind this 26-year-old long seller.
Chikako Oonishi

Chief Planner,
artist in residence
Product Development Group, Elegance

Takashi Miyazawa

Elegance makeup artist in residence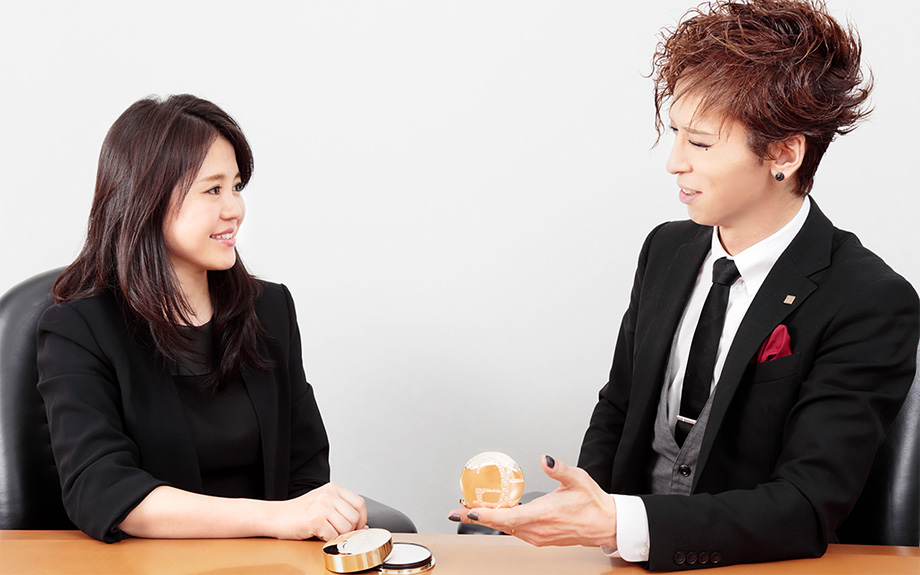 Introduction
MIYAZAWA

I feel very privileged to have a job that allows me to recommend my favorite product, La Poudre, to customers every day.

OONISHI

Is it true that you carry La Poudre in your pocket wherever you go?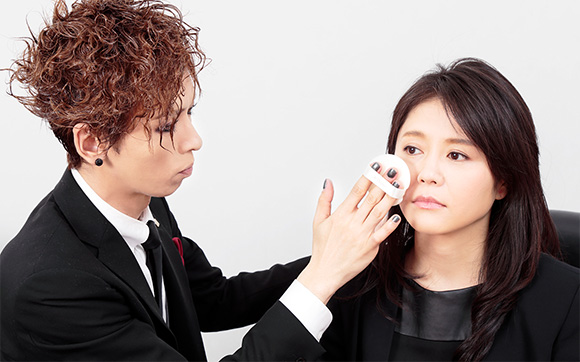 MIYAZAWA

It sure is. I have been using La Poudre for 12 years now, totally captivated by its magic ever since I discovered Elegance. I go through one large Luxueuse compact a month.