MEET ARTIST
Meet Artist is a series that offers seasonal makeup tips to increase the joy of using makeup.
This edition features beauty tips for La Poudre.
THIS SEASON'S ARTIST / MIYAZAWA

Hello everyone, I am makeup artist Takashi Miyazawa. Today I will show you amazing finishing touches using La Poudre and color makeup.
La Poudre Haute Nuance Interview Part 2
Enhancing Your Makeup with La Poudre
Both of the passionate La Poudre fans from the previous interview feature
will now be discussing about La Poudre application methods.
Chikako Oonishi

Chief Planner, artist in residence, Product Development Group, Elegance

Takashi Miyazawa

Elegance makeup artist in residence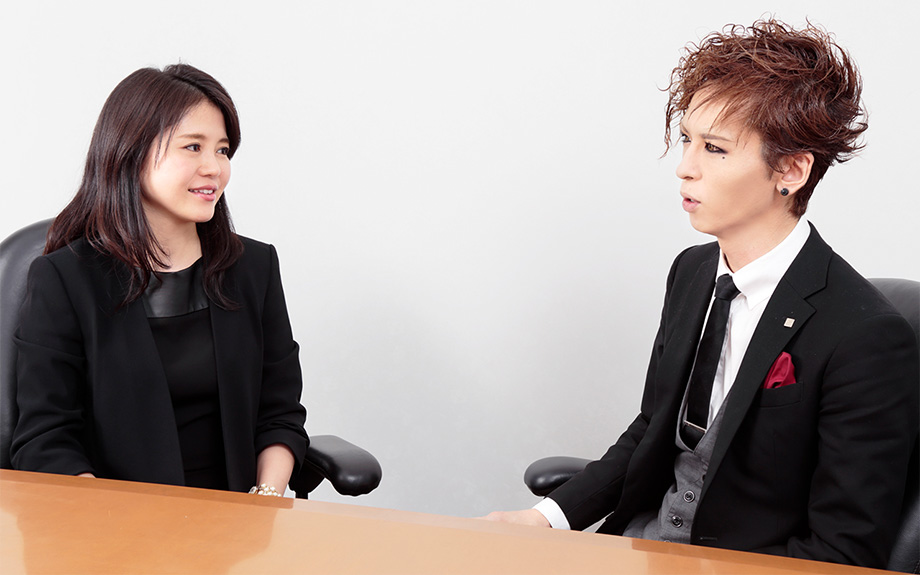 Upcoming Makeup Trends
MIYAZAWA

What are the up-and-coming makeup trends in your opinion?

OONISHI

Lifestyle trends are slowing down and heading towards a more natural look, so the trend for natural-looking makeup is likely to continue. I believe more individualistic and self-assertive natural looks are on the rise.

MIYAZAWA

I feel the same way too! Nowadays, natural-looking base makeup is the international norm regardless of Western or Asian complexion. Such finishes complement the eye, lip and other makeup. It is a trending concept that is paving way for a wide assortment of new products from cosmetics manufacturers all over the world.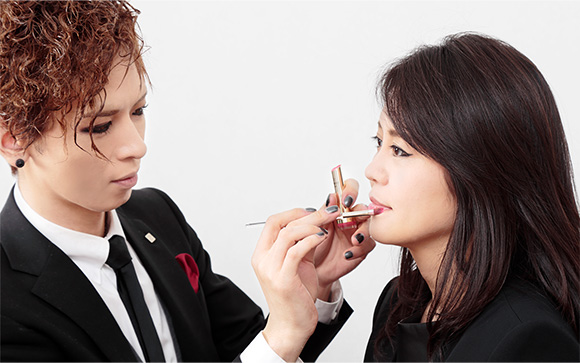 OONISHI

Wow! After you applied makeup on me, I started to feel more liberated, attractive and confident about my look. Please share with us your secret!

MIYAZAWA

I have given you an alluring look. It brings out your hidden self that is meant for special occasions. You look absolutely perfect, Onishi-san!

OONISHI

Can you recap the key points for us please?