Products
Aug. 21 2023
ALBION STUDIO - September 2023 Debut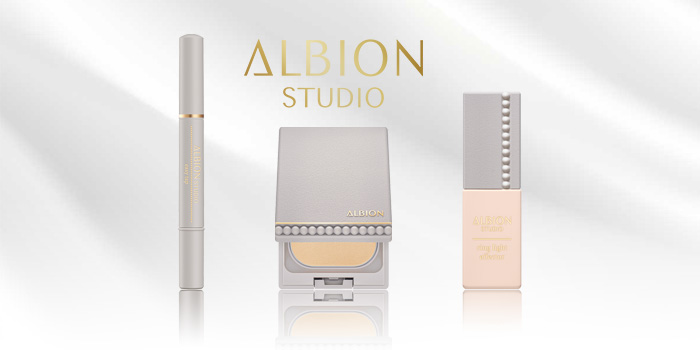 New base makeup series
ALBION STUDIO debut
Savvy but charming
Pretty without effort. Simple and beautiful. Prettier than anyone else. Smartly beautiful.
【New Products】
ALBION STUDIO RING LIGHT EFFECTOR (makeup primer)
ALBION STUDIO BEAUTEOUS FOUNDATION (foundation)
ALBION STUDIO EASY TAP CONCEALER (partial foundation)
※All ALBION Base make items other than ALBION STUDIO series will be discontinued starting September.
【Discontinued Products】
- ALBION PRIMP POWDERLESST
- ALBION SUCRE WHITE POWDERLESST
- ALBION SMART SKIN EX
- ALBION VERY RARE AIR
- ALBION WHITE RARE AIR
- ALBION MAT SOFT FOUNDATION