EXCIA BRIGHTENING | SPECIAL CARE
SPECIAL CARE
BLACK MINERAL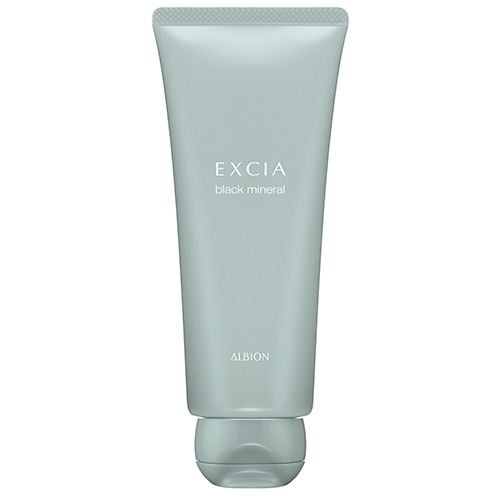 A special exfoliating face wash containing lava minerals for clearing away impurities to restore smoothness and achieving brighter, smooth skin that is immaculately clear from deep within.

Face wash type: Rinse Off
Delivers brightening benefits while generating self-sustainable brightness from within the skin itself by boosting the body's own antioxidant production.

Lava-like in its jet black color, the Soft Scrub Base spreads without losing its cushiony texture for a snug-fitting, enveloping, skin-pampering experience. Lightly massage the product onto your face by wetting it with water and gliding it over the skin. The product will then transform into soft exfoliating beads designed to polish the skin to restore smoothness and achieving brighter skin.
How to use

Take twice a cherry-sized amount (approx. 5g) of the product and spread it evenly on your face using your fingertips. After 30 to 60 seconds, add cold or lukewarm water, and massage skin while rinsing off the product.
The product can be used with wet hands and face. Remove excess water from skin before use.
The product can be used in place of face wash.

◆Soft scrub forms while massaging. Avoid using around eyes, eyebrows, and hairline.