DAILY CARE
WHITE PLANT CREAM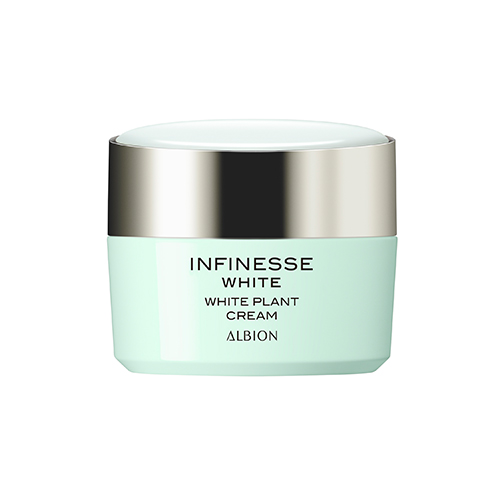 Stimulates the proliferation of fibroblasts to enrich the dermis. This whitening cream achieves springy and firm skin that is also brilliantly white.
1. Enriches the dermis by growing, restoring and revitalizing fibroblasts, thereby creating springy and firm skin free of wrinkles and sagging.
2. Two types of vitamin C derivative quickly penetrate to make the skin brilliantly white.
3. The rich yet refreshing base blends and becomes one with the skin. After use, the skin is filled with springy firmness thrust upward from within as well as brilliant whiteness that lasts until the next morning.
How to use

Use after lotion. Take about 0.3 g with the attached spatula and distribute across the forehead, cheeks, nose and chin before working into the entire face