INFINESSE WHITE | FACE WASH
DAILY CARE
BRIGHT FORCE WASH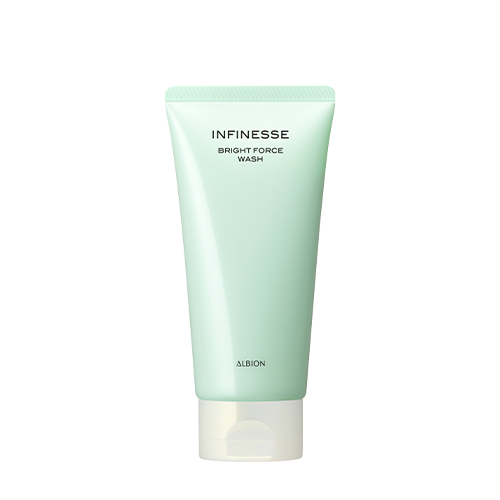 Thoroughly eliminates factors that deprive skin of whiteness and firmness, such as dead skin cells and blackheads. While exerting a tightening effect, this cream face wash polishes the skin to achieve a brilliantly white, luminous complexion.
1. Fine, soft lather fits tightly to skin to remove dead skin cells, pore-clogging dirt and other factors that compromise skin whiteness and firmness. While tightening, BRIGHT FORCE WASH reveals skin that is smooth and luminous.
2. Distinctively fine, soft and voluminous lather fits tightly to skin and dissolves and cleans out impurities lodged in fine lines and pores. After use, pores are tightened and skin feels smoother, brightened and firmer.
How to use

Squeeze out 1.5 cm (about 1 g) of the product onto the palm, lather well with cold or lukewarm water and cleanse the face. Rinse off thoroughly.