INFINESSE WHITE | CLEANSER
DAILY CARE
MELT RELEASE CLEANSING OIL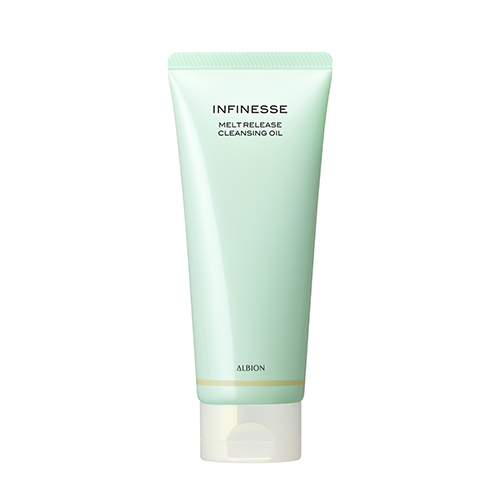 Loosens the stratum corneum to thoroughly eliminate impurities from fine lines and deep layers of skin along with every factor that compromises whiteness and firmness. This oil-gel cleanser unveils radiant whiteness and firmness from within.
<Rinse-off>
1. Loosens the stratum corneum to remove impurities trapped in fine lines and deep inside the skin and eliminates causes of loss of skin whiteness and firmness. Skin will look radiantly white and dramatically firmer.
2. The rich and thick base spreads delectably with a pleasant sensation, leaving the skin smooth and luminous as if it has undergone oil treatment.
How to use

Take a cherry-sized amount (approx. 3 g) onto a dry palm and distribute across the forehead, cheeks, nose and chin. By moving the fingertips in circles, work thoroughly into makeup and impurities.
Rinse off with cold or lukewarm water.